I seriously can't last a whole day in a high heel shoes. It's either i remove it right after a highly important/special occasion or just settle on any of my (flat) boots, doll shoes, or sandals. If you can wear high heels in one whole day (yes without removing it), YOU! You are notorious, I admire you.
Here i am, fitting this woman elevation.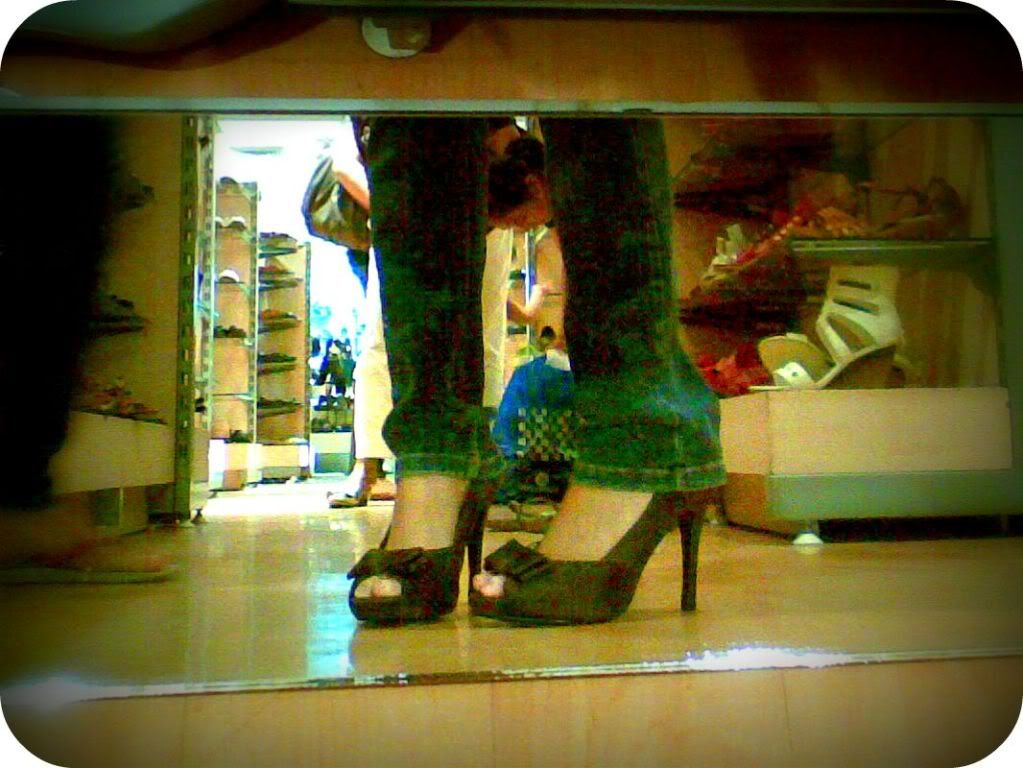 I still want the pumps, you know.