1. Detach the fire extinguisher pin (follow the manual).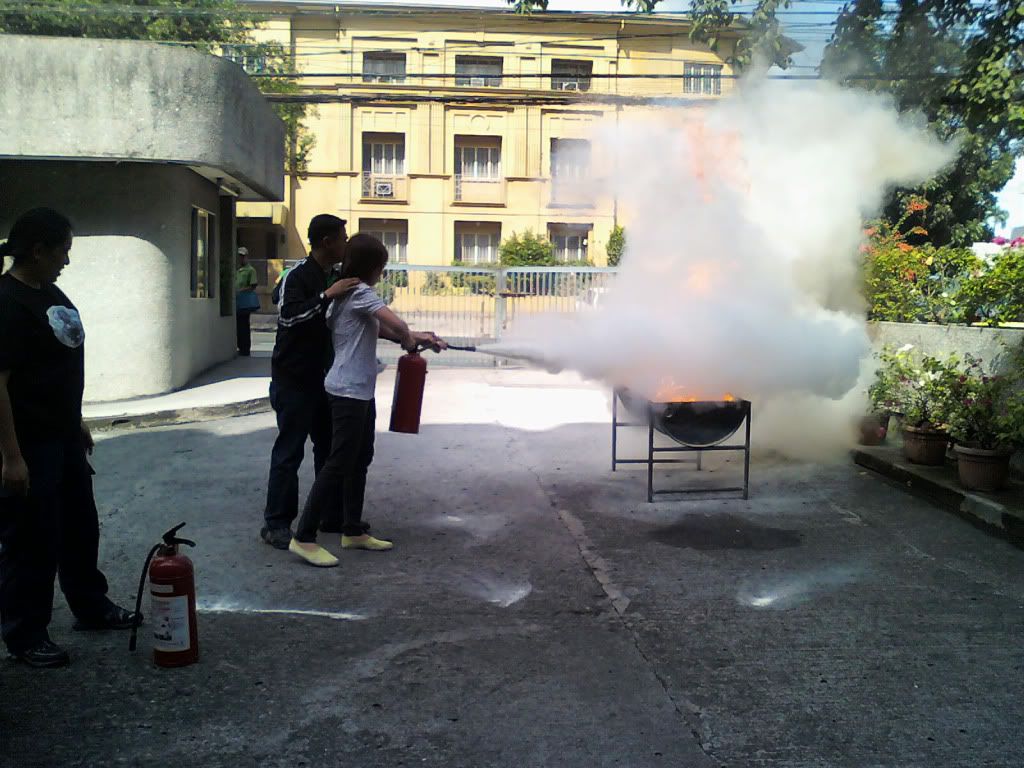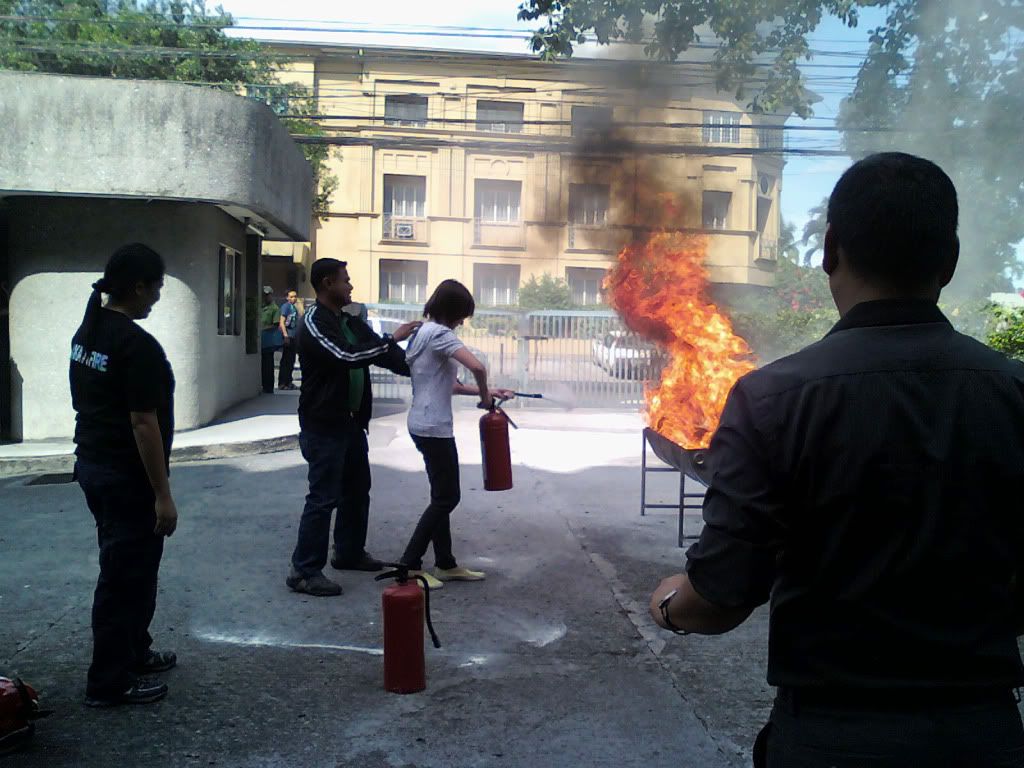 4. "CHIEF, AYAW MAMATAY!" fire went bigger! -- scream for help!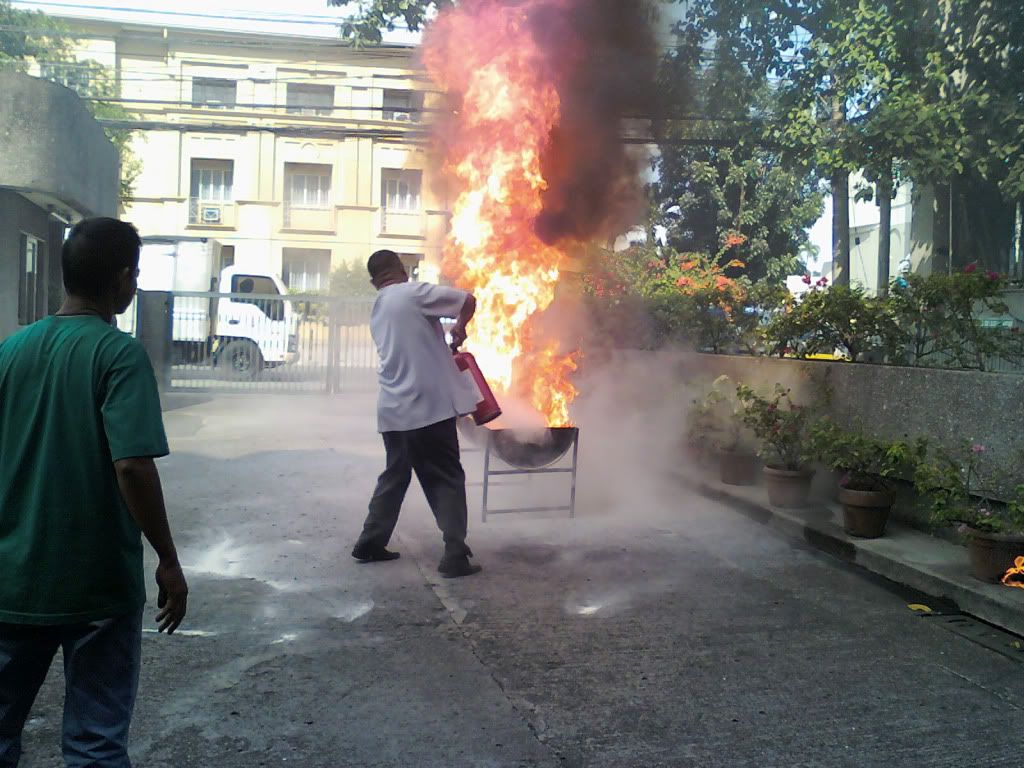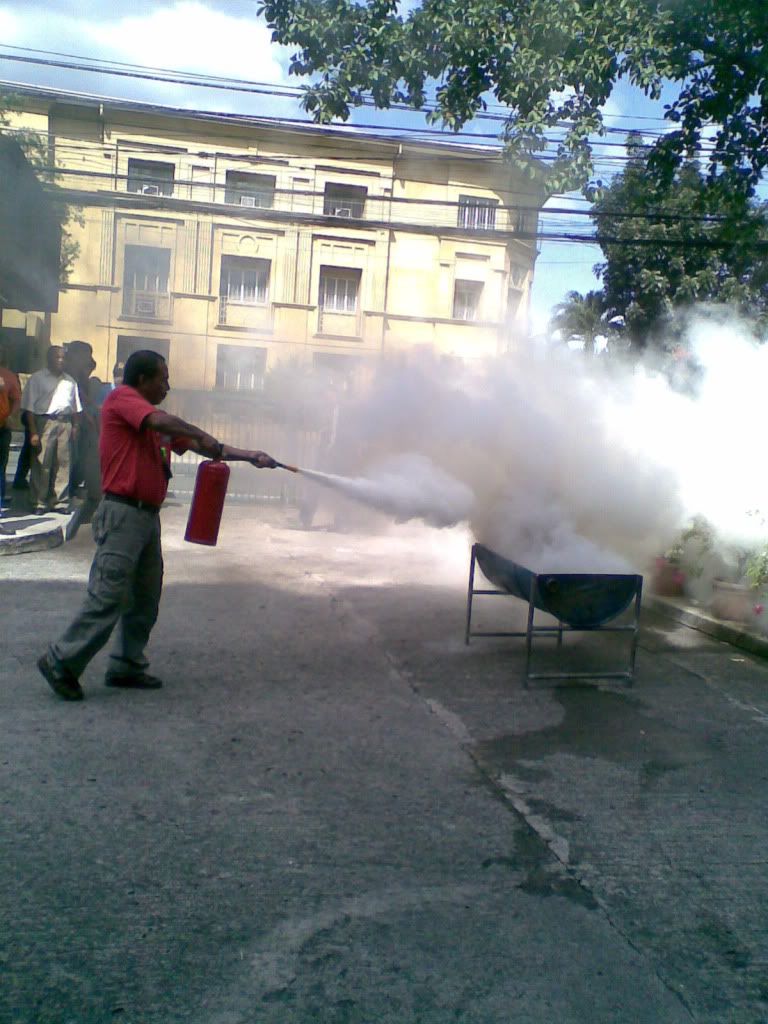 again, don't panic. keep thy cool!
ps. captured pics of my embarrassing fire killing attempt by jhen :P
For complete helpful tips on what to do during fire please refer here. Thankyaw!
*Ciao! going back to packing boxes.