In his most recent show, Don Djerassi Dalmacio presents his inquiries on the meaning of art itself. Down to the point of extreme questioning he carefully tries to disassemble the parts of a concept that makes up a whole, in where he hopes to unearth answers to things that actually tend to have no concrete answer at all. The most fascinating of these queries, is where he questions an artwork's authenticity, or perhaps the truthfulness of the artist itself when it comes to both the conception and the materialization of an art piece. These days, such things are hard to determine as many factors are constantly appearing in the art world as it enters a crucial age, something that either terminates it to extinction or recreates it into a second renaissance of a sort. -- Blanc Gallery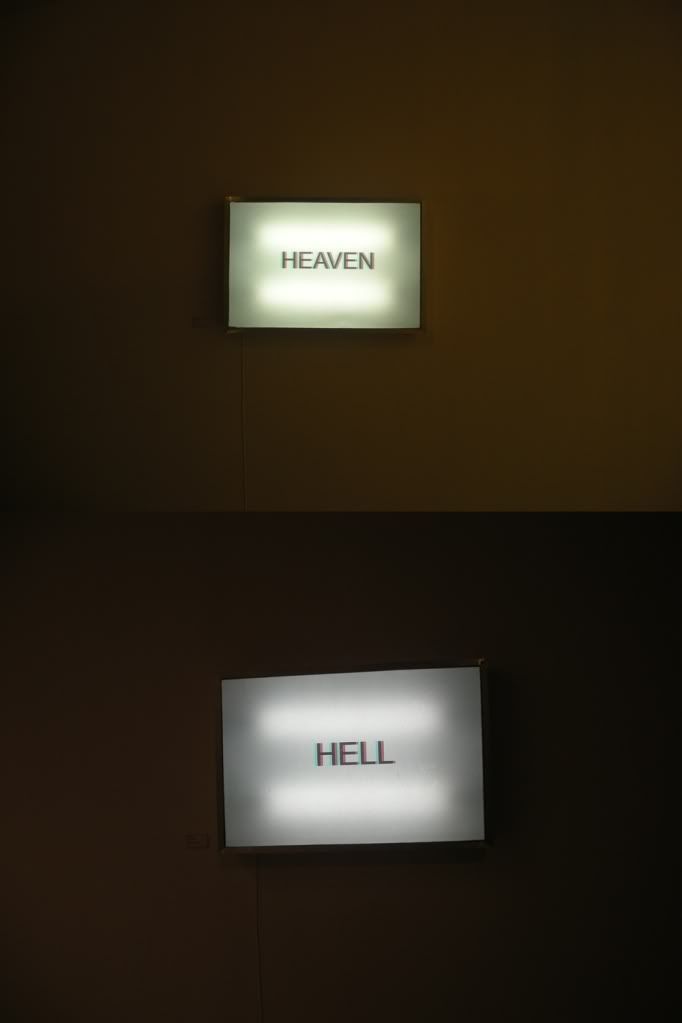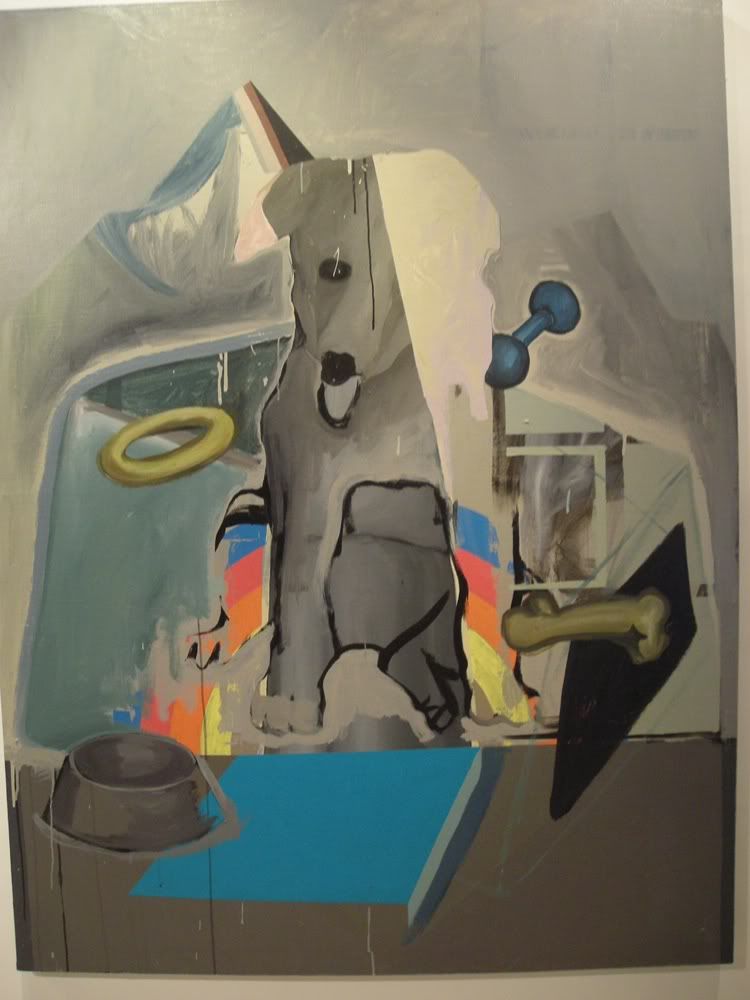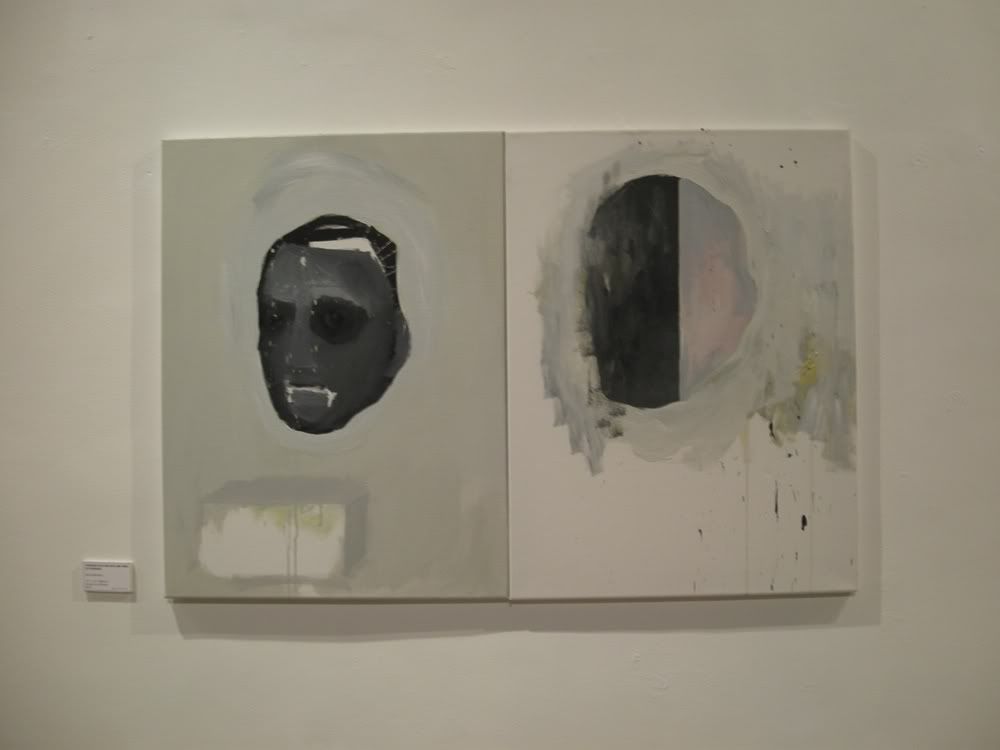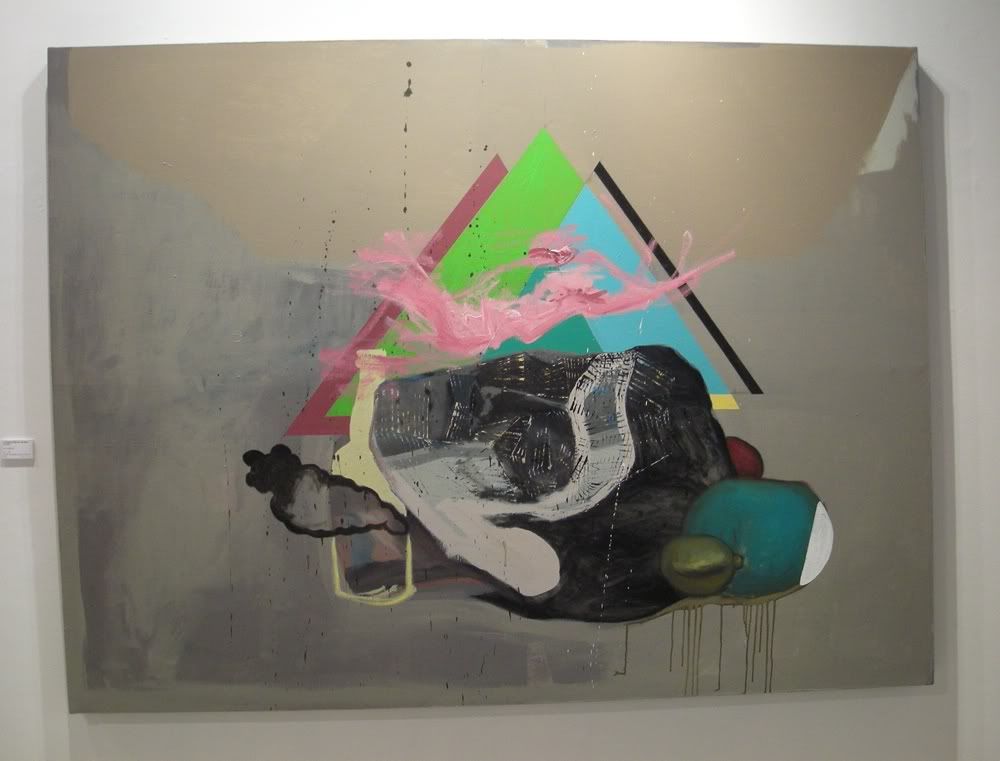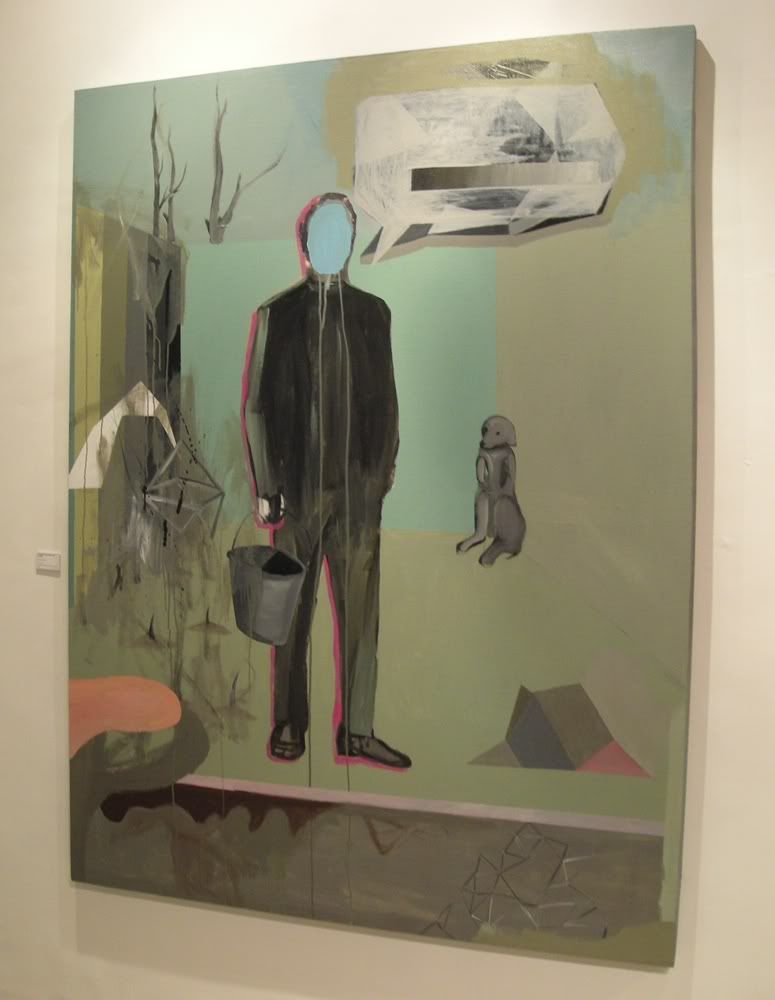 My favorite.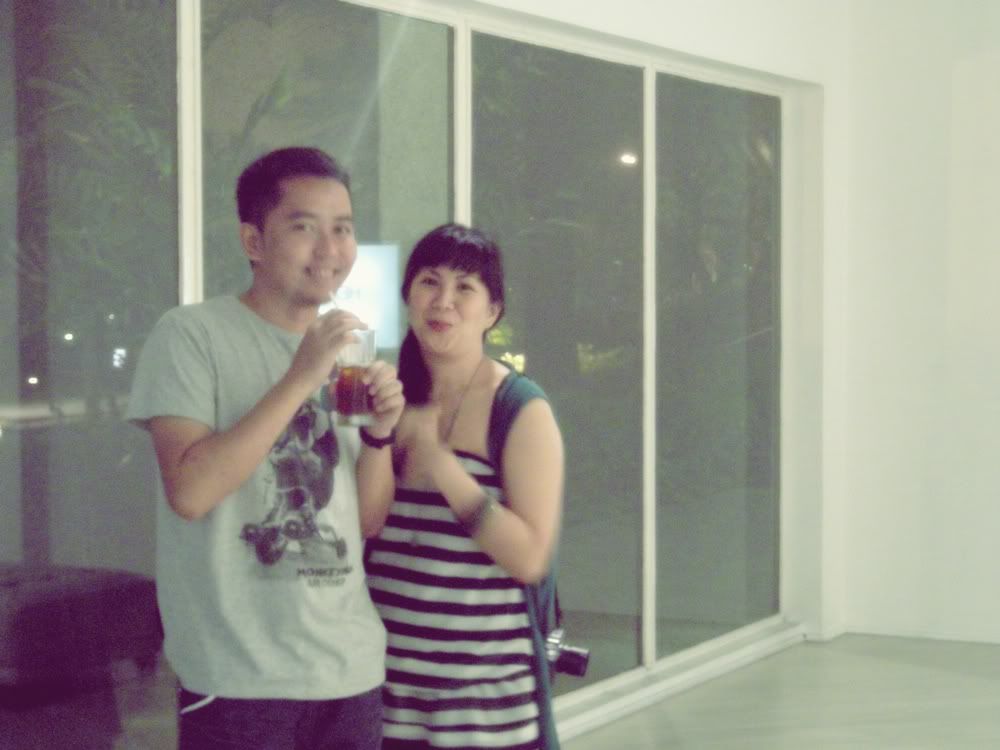 Don and Mik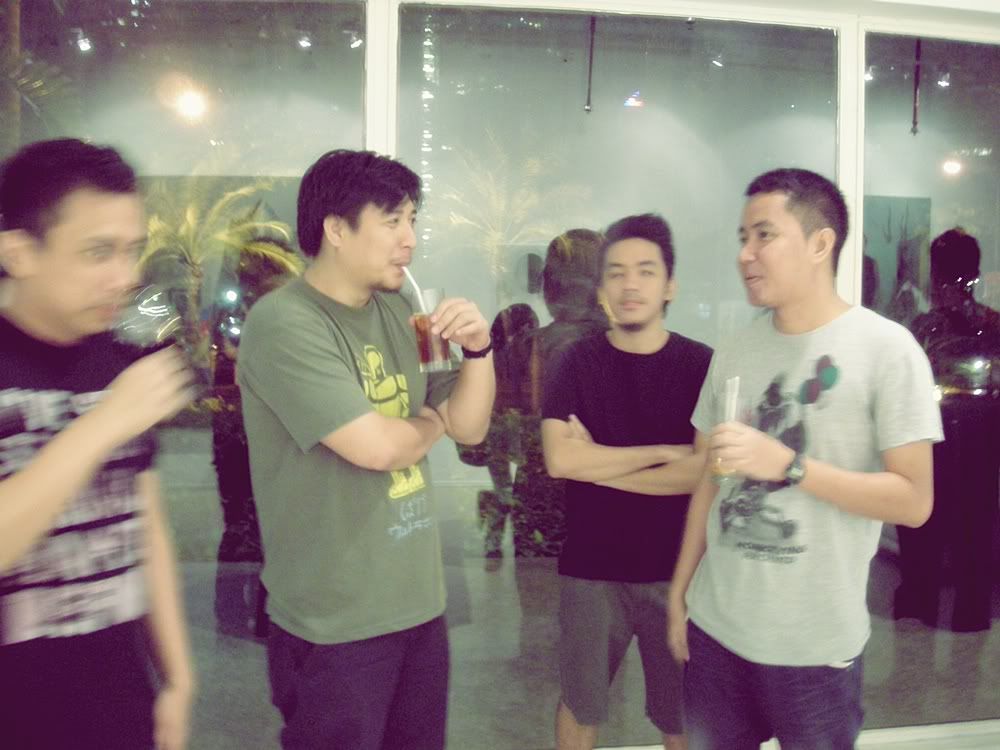 Bjorn, Don (si Dave yata yung blurred)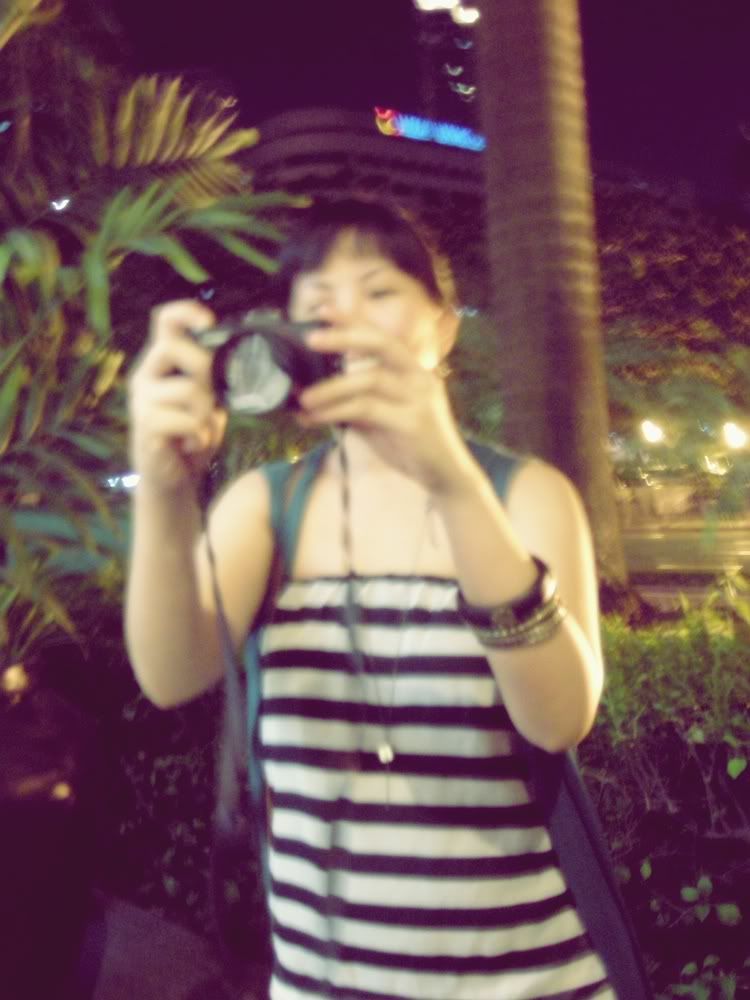 Miki and her poging Lumix camera
Kuya Beej and the food
Jen looking like a copy-pasted figure on the background.
Cherry Bomb (my camera) have this weird tendency of automatic photo distortion, heh.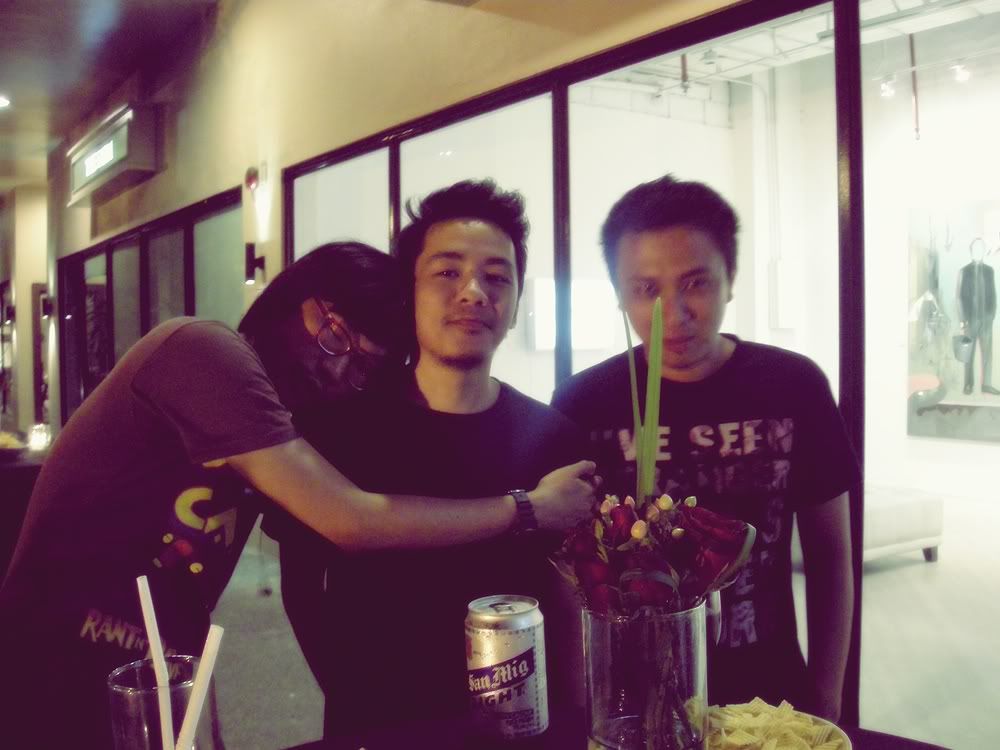 Kuya Beejay and his boys.
Oh, it's her birthday today.
Happy birthday Mikibear! <3
Some photo grabs from Blanc's and
Ros
' fb: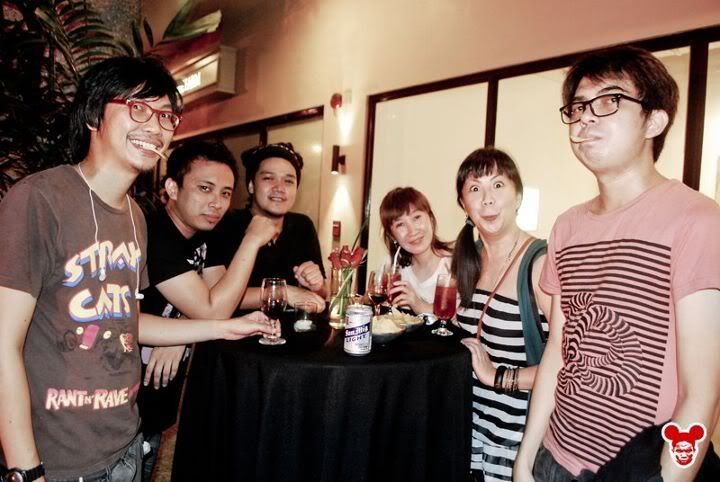 We're this happy as we talked about dogs, cats, other pets, unicorns, etc.
*****
25th of February (and still ongoing)
Blanc Peninsula Manila