I finally finished Neil Gaiman's The Sandman Series. From Preludes and Nocturnes to
The Wake, I couldn't put a volume down until i get to the last page.
The Endless siblings: Destiny, Delirium, Despair, Desire, Destruction, Dream and Death
Dream and his library of stories.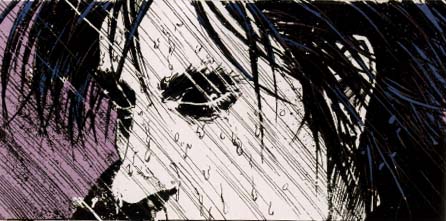 Brokenhearted Dream.
I have to stop reading just to stare at this for minutes. The gates of hell is so detailed.
Dream spending time with his younger sister Delirium is always the odd
but funny and adorable scene.
How would you feel about life
if death
was
your older sister
?