After a quiet time in the chapel, Googs and I went to the city hall fair to eat buttered corn cobs, takoyaki, and red berry. The whole place is lighted up for Christmas and New Year!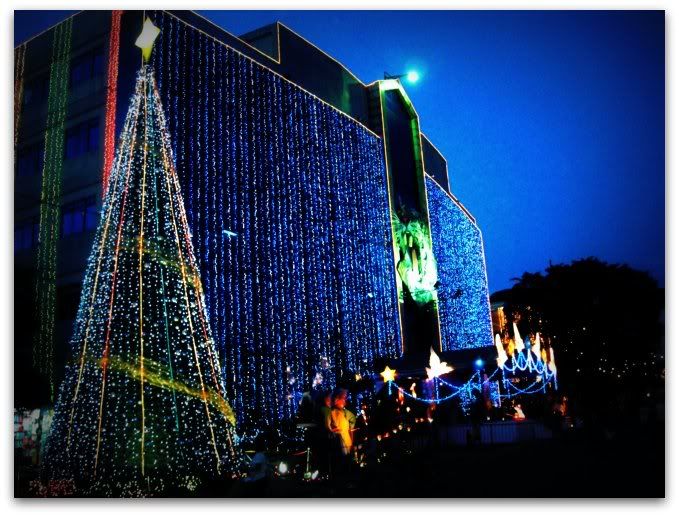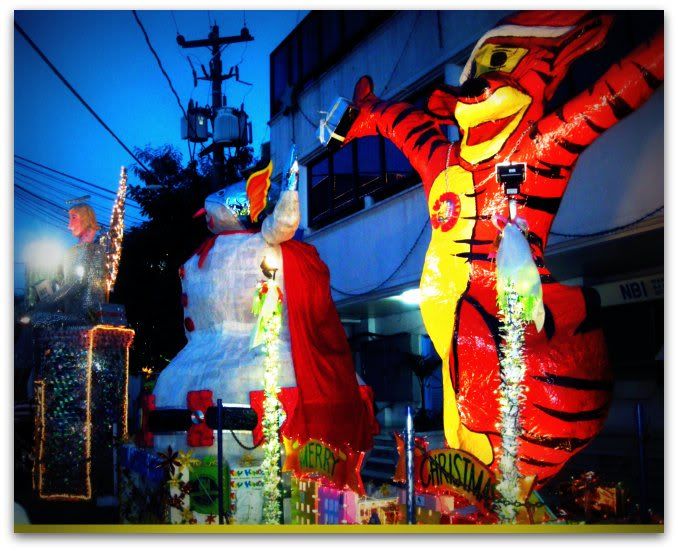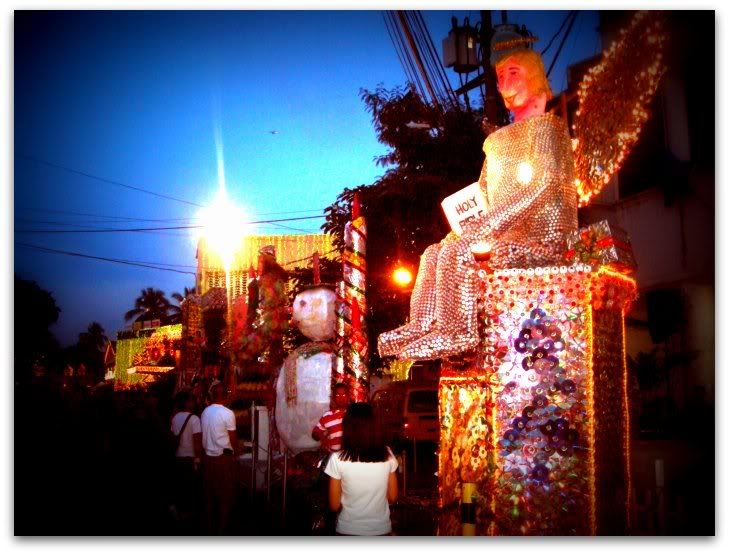 A lot of Tiangge (bazaar) that sell clothes, bags, toys, and anything bargain that you can find this holiday season. My sister Googs (below photo) checking where the Spongebob inflatable is (we didn't find it). By the way, the tiger is not Winnie the Pooh's Tigger. It's the Mandaluyong City symbol and mascot for being the so called "Tiger City" of Metro Manila.
The evening is really breezy. Few hours ago, i was hanging out at the fire exit to check out stars. Though i didn't have any luck, i am looking forward tomorrow for Geminid.
There you go, peeking across the cloudy midnight: the moon and the lone star. :)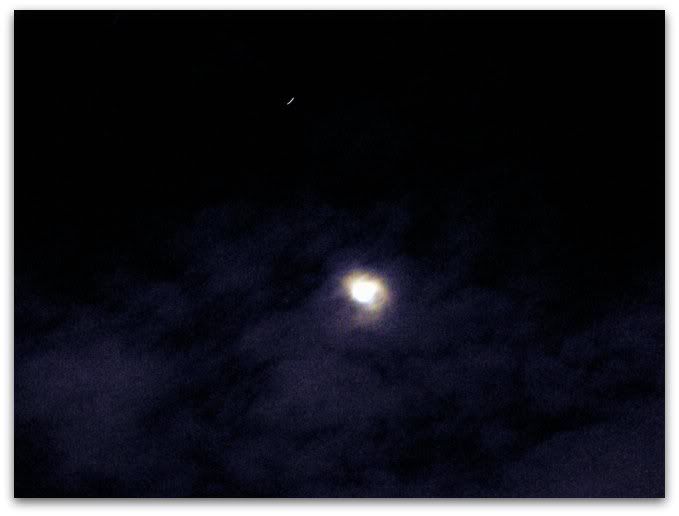 *Now jumping in to bed, good morning beautiful beings!