So we all became cartoons, then played kiddie games, got rich with chocolate coins and other sweet stuff in our loot bags, received a lot of gifts, and yes, we munched colorful things like kiddie cupcakes.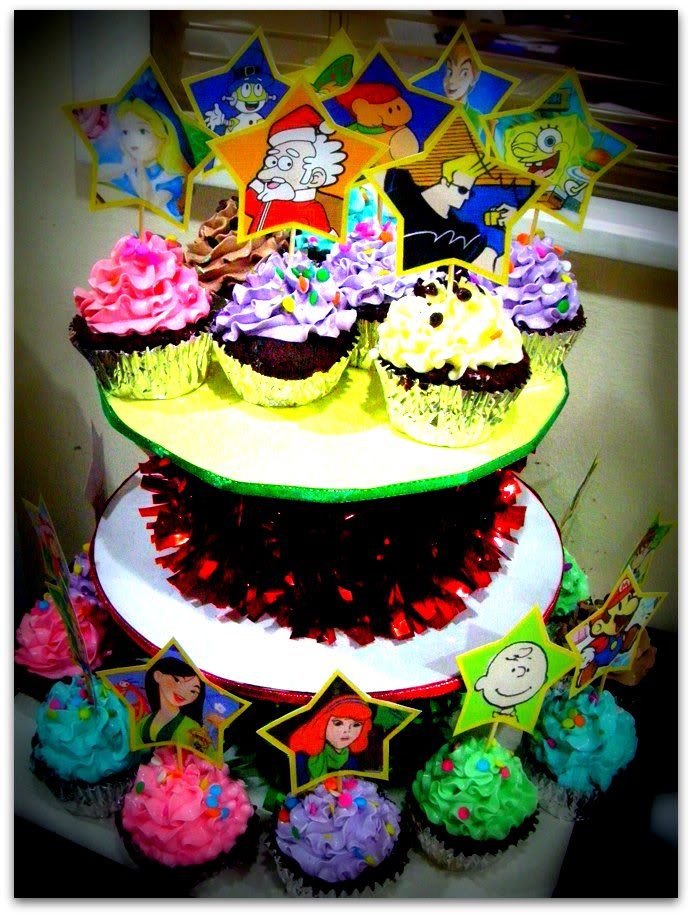 Cupcakes galore!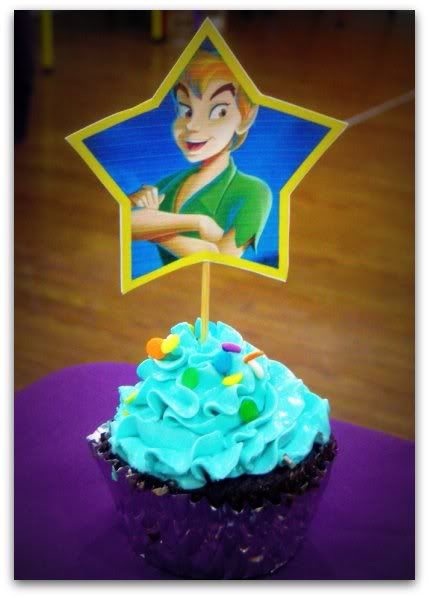 Each cupcake represents our cartooned-self. But i forgot to notify them i was transforming (still i love this Peter, so cute that it's heartbreaking to gobble) from Peter Pan to this...
A cross between Tigger and Josie, hahah.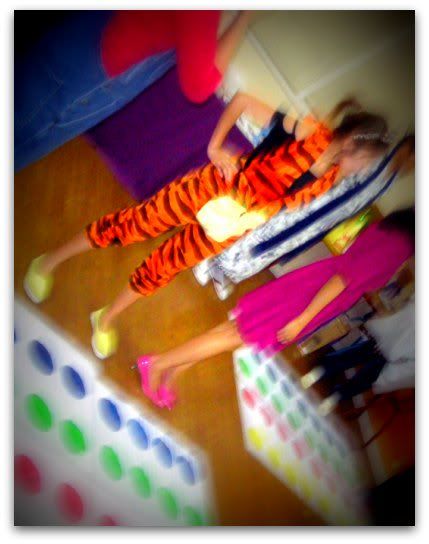 The games were tough, i got competition!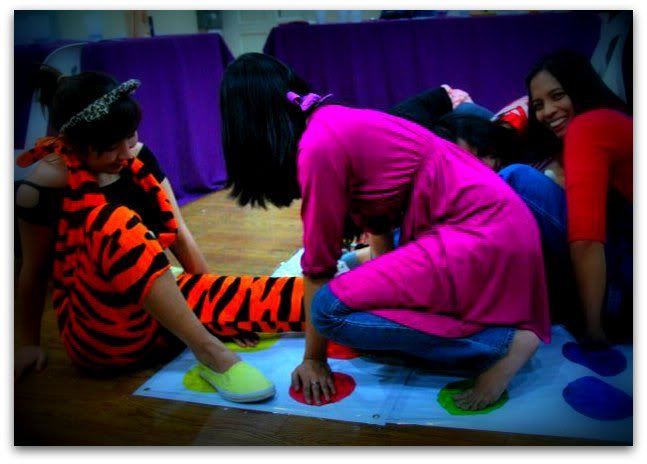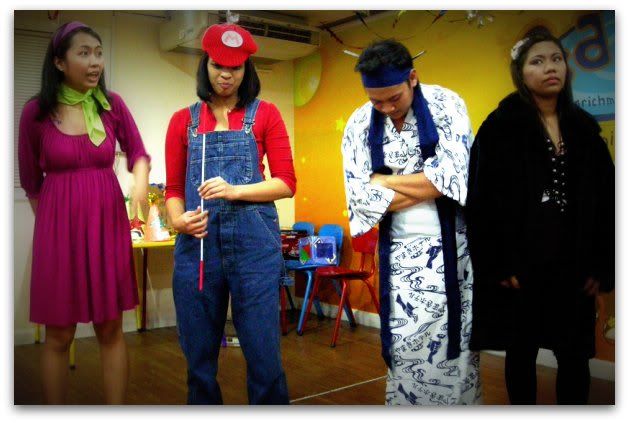 Daphne (of Scooby Doo), Super Maria (Super Mario), the gayest Kenshin (Samurai X) hahah, Cruella De Vil
She must be someone from Alice in Wonderland.
And here's Alice.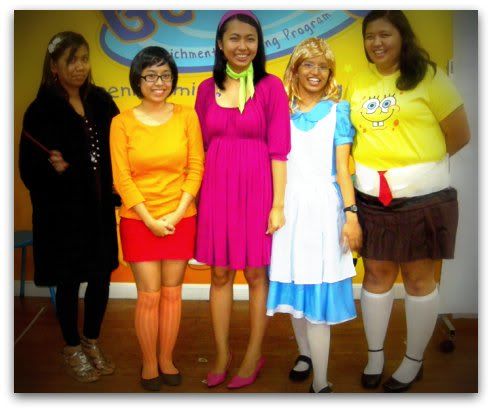 Cruella De Vil, Velma and Daphne (girls of Scooby Doo), Alice, and Spongebob.
Happy ending: El Tigre decided not to eat Alice. >:)