How fascinating it is to leave a note or a little sketch somewhere knowing random strangers stumbling upon it ~ will remember something that will make them frown or smile.
Some mini stickers i anonymously left at random places i've been...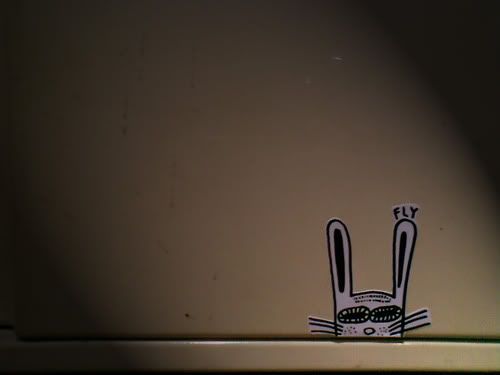 Hi Fly! My old drawer at the former office. I left this before i resigned.
King of Pain, edge of a wooden window
The Watcher, doorway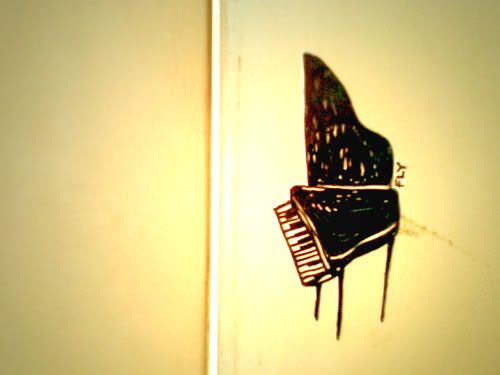 Fly with Music, porch door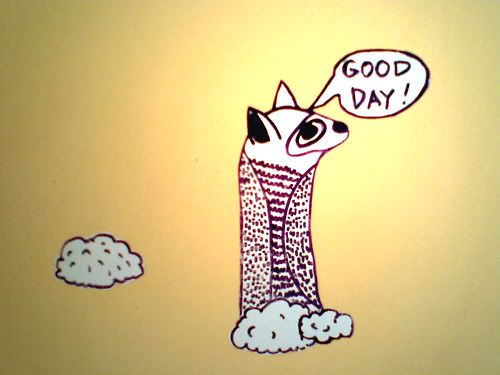 Good Day World! Porky's kitchen
Mother and Child, plastic wall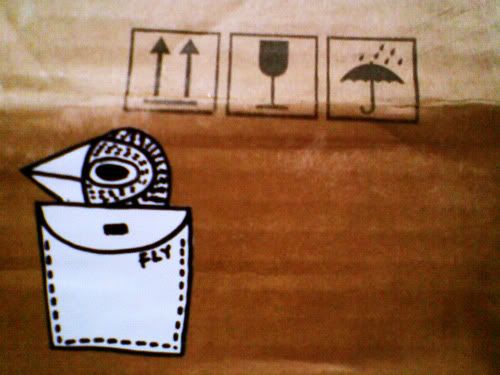 Handle with Care, old carton box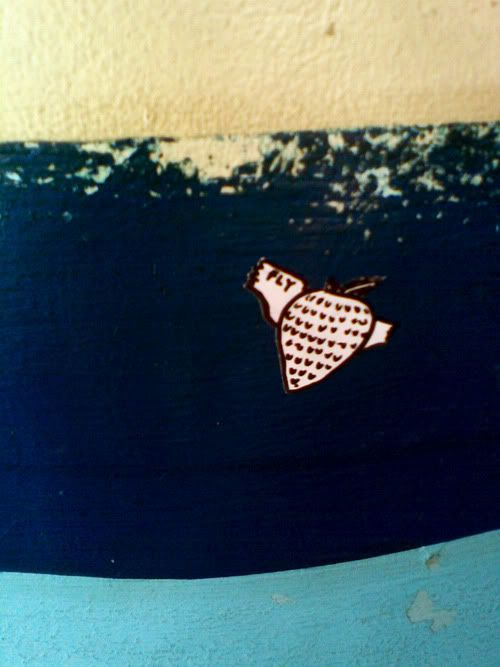 Flying Strawberry Waiting for a Train, north train station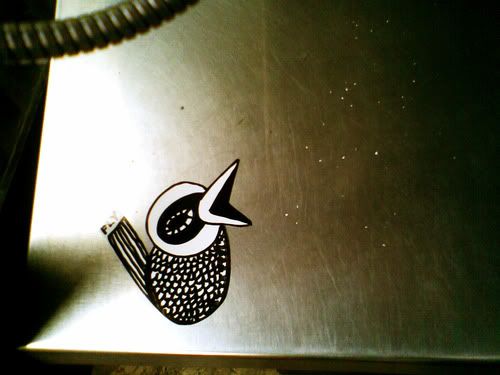 Call Me Birdie, telephone booth
*these are easy-to-peel stickers, won't damage surface