We're moving out next week to the new office. I like moving out to start fresh but the stressful part of the transfer is the pile of boxes scattered around. Everyone is always in a haste. And i can't organize my stuff until all things are settled. My files (in the drawer and in my hard drives) are still messy. But looking forward to my new space (including the swimming pool, sauna, and fitness room in the vicinity hahaha) makes me excited. My boss said she already know where they can find me when i decide to take a breather: sundeck! :P
Meanwhile, our admin officer is throwing a fit because she said she'll miss the old fridge, hahaha (of all the things). Oh yeah, the dilemmas we have now from moving out heheh. I'm more concerned about the microwave. It's a pantry must-have (maybe they'll switch it with a better oven like the fridge replacement).
I seldom check social networking sites these days (i deleted some accounts that didn't share a relevance in my life). Maybe i got tired of it (like how i barely scroll down facebook threads) or maybe i'm more focused on this blog and my art/ photo experiments page. Few random visits on facebook make my friends wonder if i'm still alive, hahah. I have my twitter to catch up chismiz from few friends and current whatzaps of officemates. Agreeing with @RushmoreBelle, it's about being rhetorical at times. And besides when i can catch up, the saling-pusa in me really do catch-up.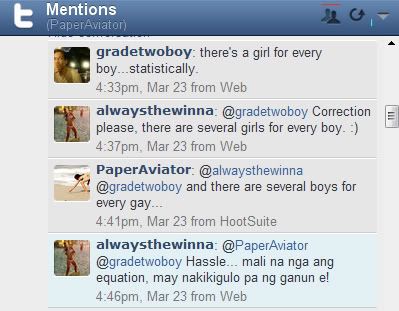 ************** ************** **************
Looking back, last year of the same month was a hell month for me. The previous job made me suffer from so much stress and emotional trauma i even got hospitalized a couple of times (former Singaporean manager is a man-bitch, we call him Singaporean Zombie; i got addicted to the game Plants vs Zombies for some stress-relieving reasons hahah). I feel thankful and blessed with this current job. It redeemed me from my last year's worn-out self. Howbeit i know this is not permanent as i still have a lot of things i want to do. For the meantime, i will enjoy the experience, professionally learn from it, and grow my design portfolio. Betters days are veritable. Mine is now legit.
summer sunset, skyline shot