I've been challenged to do "100 Random Questions." The rule is to answer stuff about you that people don't know and it has an order of things to meet. Since i'm not thoroughly obedient when it comes to this kind of Q&A, hahah, i will 'randomly' answer a question via a post at my leisure. Some people may finish answering a hundred in just a day, a week, or a month, but i have this weird feeling that i can finish my hundred questions in about a year so im going to make it a portion of this blog in my advantage (or disadvantage) hahah. Due to this self-inflicted notion, i will not post the list of questions in this entry. I will just pick one to answer and reveal it per post. I honestly don't know if many (or if there are any hahah) people are interested to read this new portion of my blog. Nevertheless, i'd like to try this out because it sounds fun and it will help my memory drill. :)
I'm picking this to be my first question to address because it's a lighter topic hahah and it's somehow timely considering the amount of films i perused to pass my time during travels or during breaks every art session last week.
Question 1. Name a film celebrity you'd shamelessly confess an "I love you" with and why you chose him/her. Current eye candy please.
My easy answers will be:
Johnny Depp, the man is not aging i swear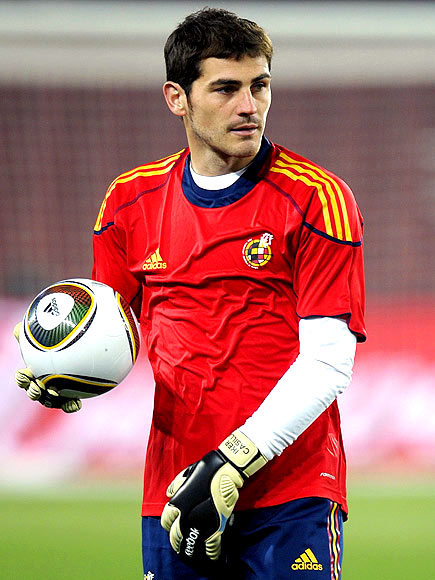 Iker Casillas (i know he's actually disqualified as he's not a film celeb but maybe you can let this pass because he starred in this two-minute craziness with Becks)
Heath Ledger, Godspeed.
I finally obtained a copy of this. :)
John Lloyd Cruz, minus the Imortal fangs
Unfortunately, they are exempted to take part in this query: Johnny being the love for ages; Iker and Heath stating the obvious; JGL being my huge-crush since '10 Thing I Hate About You' days, and JLC since "One More Chance" days. It's quite a tough question to answer deeming the number of qualified and pleasing male film personalities across the planet, until i noticed the list of 'watched and queued-to-be-watched' films in my hard drive. There are three films that starred the same actor ~ Easy Virtue, Killing Bono, and Dorian Gray. Plus the Chronicles of Narnia marathon i had recently. And i swear i recognized him in Stardust.
Ben Barnes.
Why him? He is a beautiful man. Period.
More? He is funny, charming, and smart. How fun? I cannot find the Jay Leno interview i saw some time ago on youtube, but this Jimmy Kimmel episode is a reproof. Hilarious.
He is intelligent. He seriously read books. Dontcha go weak-knees-melt over a guy who's armed with wits, sense of humour, and good looks? And because he's my pick in this entry, i did a little research which made me lurve him more. >:P
The certain degree of resourcefulness, hahah:
1. For an audition to a famous play he, still on-set filming Narnia, "sang a Rolling Stones song into my laptop with one of the minotaurs from 'Narnia' playing the guitar. It was all very odd."
2. Asked if there's a possibility that there may be more "Narnia" movies in his future, Ben quipped, "I approached the producers at the after party, after watching very carefully how many glasses of champagne they had. I made sure they had at least three before I broached the question. Caspian is a 70-year-old man, so either they're going to have to bring Howard Berger (the series' makeup artist) and his team and I'm going to wake up very early in the morning or they'll get someone older.'
And a unique impression to the queen:
"It was her 80th birthday party. Prince Edward was a patron of the National Youth Music Theatre, which I used to be in. Jude Law and Jamie Bell also used to be in it too. Prince Edward was the patron, so he asked that company to do a selection of songs at the queen's 80th birthday while they were having dinner. And one of the songs they asked me to sing was from a musical called "The Dreaming," based on "A Midsummer's Night's Dream," but it's the moment when I have love potion put on my eyes.
And so I had this love potion put on my eyes, and I'm more kind of lustful, and so I'm singing this song to this girl and chasing her around this stage and ripping my clothes off as I run after her, while the royal family is sitting there eating dinner, looking at me very curiously, like, "What are you doing?" It's totally out-of-context to the rest of the story, so they must've thought I was barking mad. But I did meet her after that."
On fame:
"Not on a regular basis. I was on a plane from New York to L.A. and the only movie that was playing was 'Stardust'. And the first 10 minutes of that movie is pretty much just me. I was thinking, "Oh no, this is embarrassing, everyone's going to be looking at me." And ... nothing! Nothing ... so maybe no one will recognize me in 'Caspian' either."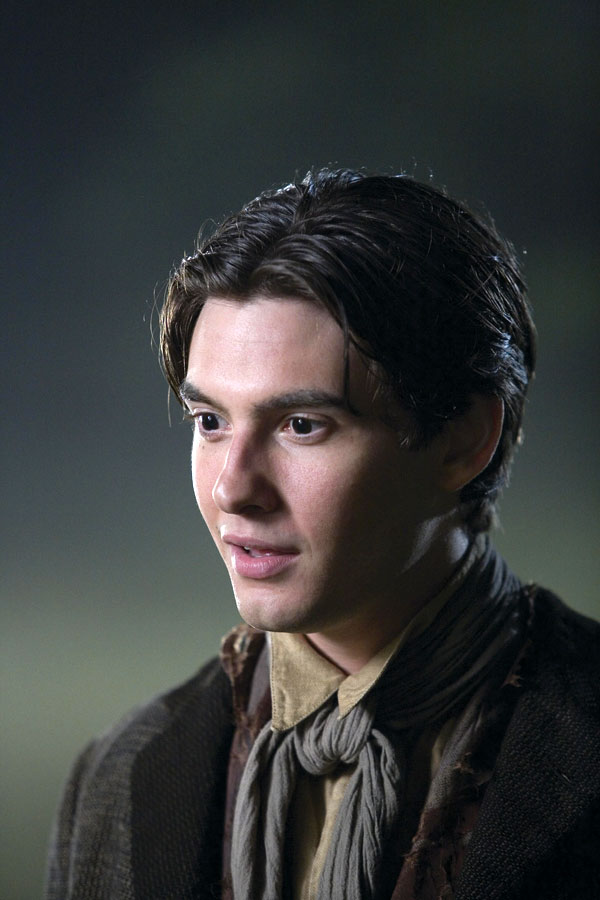 About being Caspian:
"I felt awkward when they first gave me the shirt and it had like flowers on it. And I was like, "Really? Flowers? Flowers on the shirt?" But then when they gave me - when they showed me, "Yeah, but later on you get the big armor with the lion on it." I was like, "Okay. Cool. Trade."
And this is a WINNER! Where he based that accent for Narnia:
"You know what, when I got the audition sides, it said on the bottom, "Please prepare with a Spanish accent," and I went and rummaged in my DVD collection and went, "I gotta have something with Antonio Banderas in it, surely!" I started watching Desperado - he doesn't talk! He just looks moody. And I was like, "Ah, man, this isn't gonna do," so I found, I suddenly thought, "Princess Bride! Inigo Montoya. 'You killed my father, prepare to die.' "And then, I get on set and I've got my first scene with Miraz, my uncle, and I've got my sword at his throat and it's "Why did you kill my father?" and I'm thinking, "This sounds familiar..."
So that's why this scene felt like a deja vu, hahah. He's so adorable. And speaking of Inigo Montoya, i personally think he's epic awesomeness.
How about you, who's your Question Numero Uno? :)
Tagging @everyone!
*Disclaimer: photos and videos are not mine and linked to the sources.