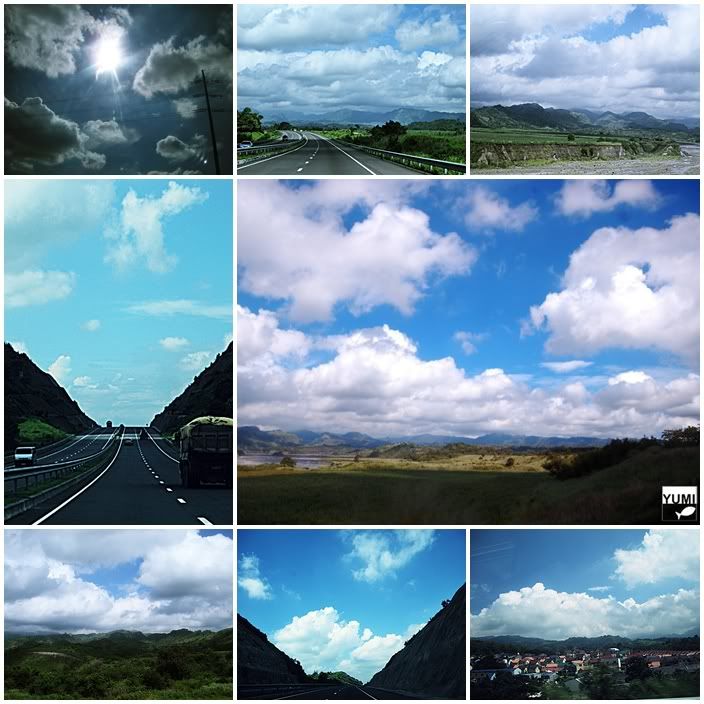 We drove up north. It was a fine Friday morning with so much clouds shape-shifting as we sped passed mountains. The sky's vaster in blue.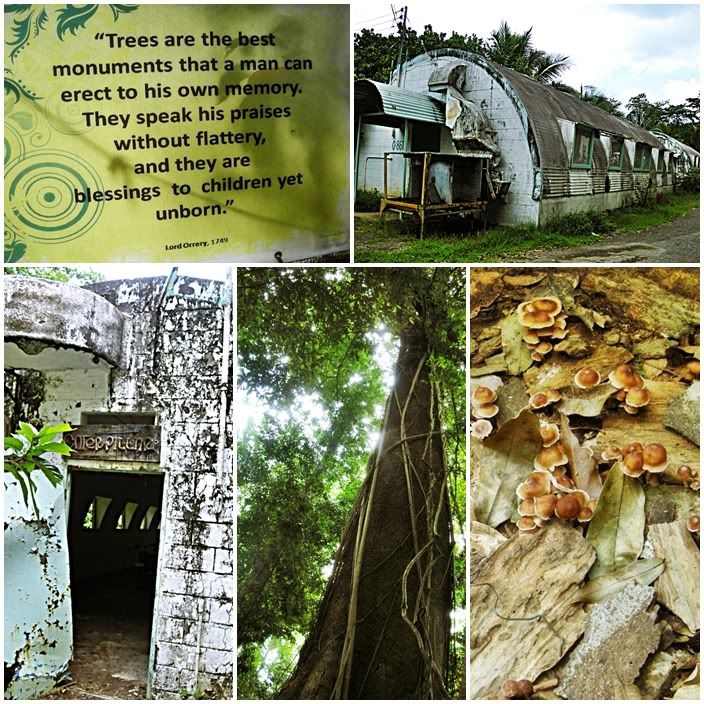 Inside Tree Top Park : one of the Caterpillar camphouses that the Americans used as a base during the war, a century-old Balete tree, poisonous mushrooms.
Up in the air ~ we ziplined hundreds of feet above the ground. Seriously, i got scared but i just faked it. :P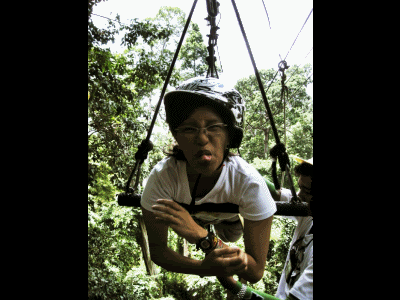 Now look, who got obviously scared! hahaha!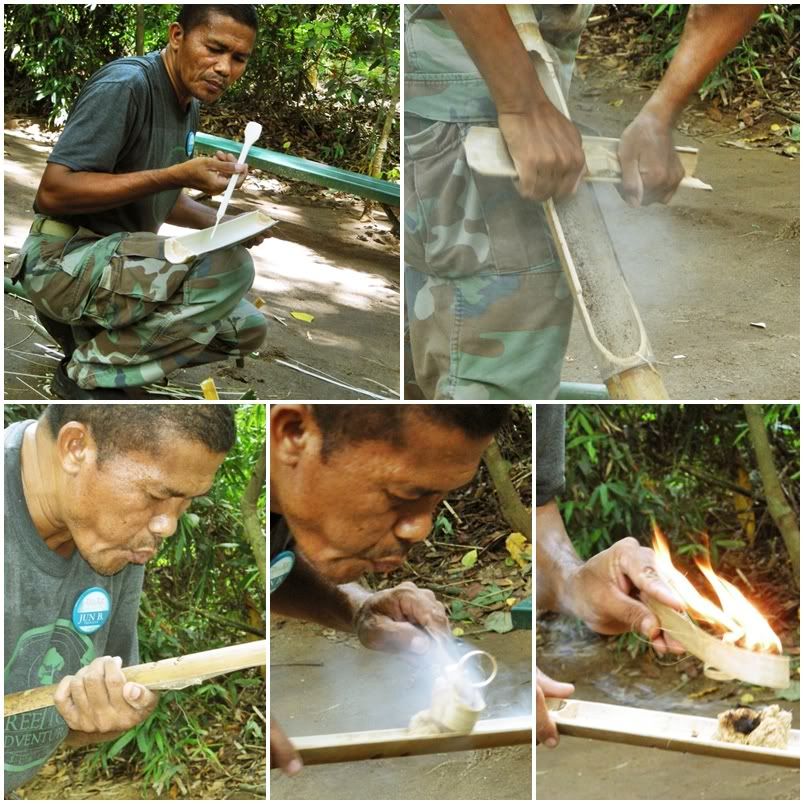 Then for our jungle survival lessons, Mang Ben taught us how to do plate, fork and spoon, and the easiest way to start a fire, all by just using - bamboo! :)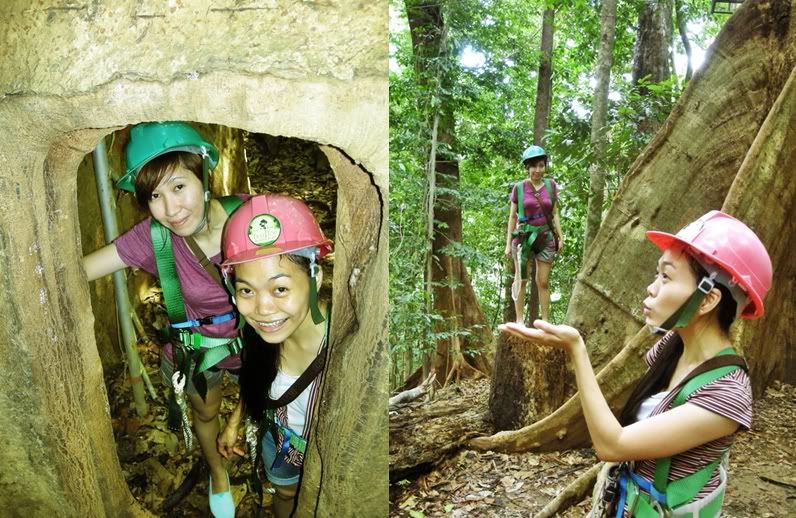 Mona, my anything-up-in-the-air-activity buddy. This photo illusion trick is fun!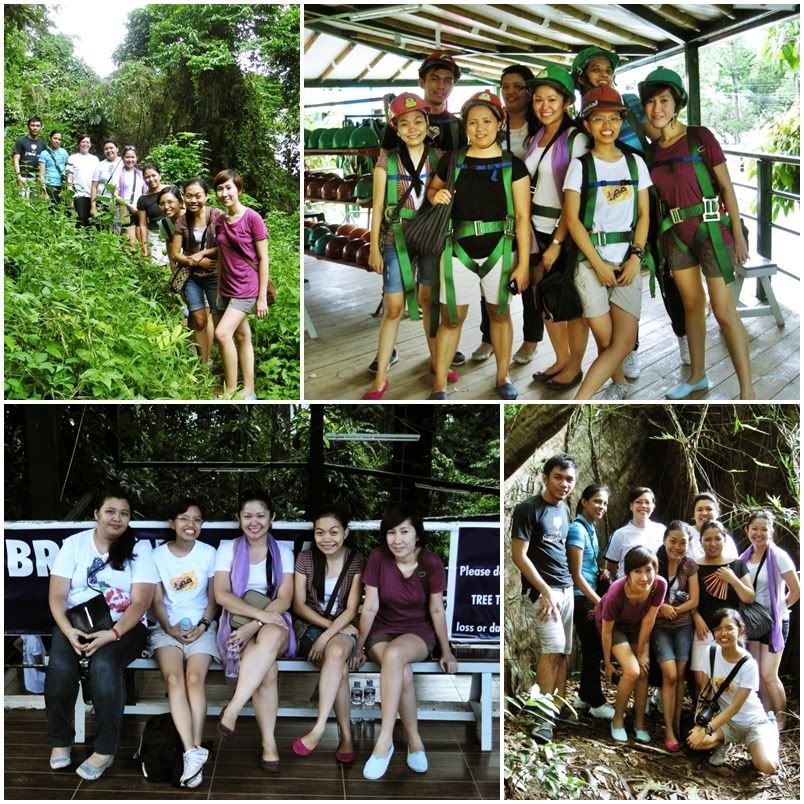 In between heights, trek trails and century-old trees.