Xylography
is an artistic technique in print-making in which an image is carved into a block of wood. To produce the image, the non-printing parts are removed by a chisel or a knife leaving the image to be shown in black or in a desired colour on the final surface. The chiseled surface is covered with ink by rolling over a brayer to render the art.
I've always wanted to try a bigger Xylograph work. Back in college we made A3-sized plates/projects of relief printing and intaglio (etching and engraving) using hard rubber carvings but I've never experienced a real wood cutting.
I passed by at
The Crucible Gallery
in SM Megamall the other day and got to see
Pandy Aviado
's
Xylographs
. Large woodcuts are always amusing to see. The "Edsa Ambulant Vendor" (first photo) is my favorite.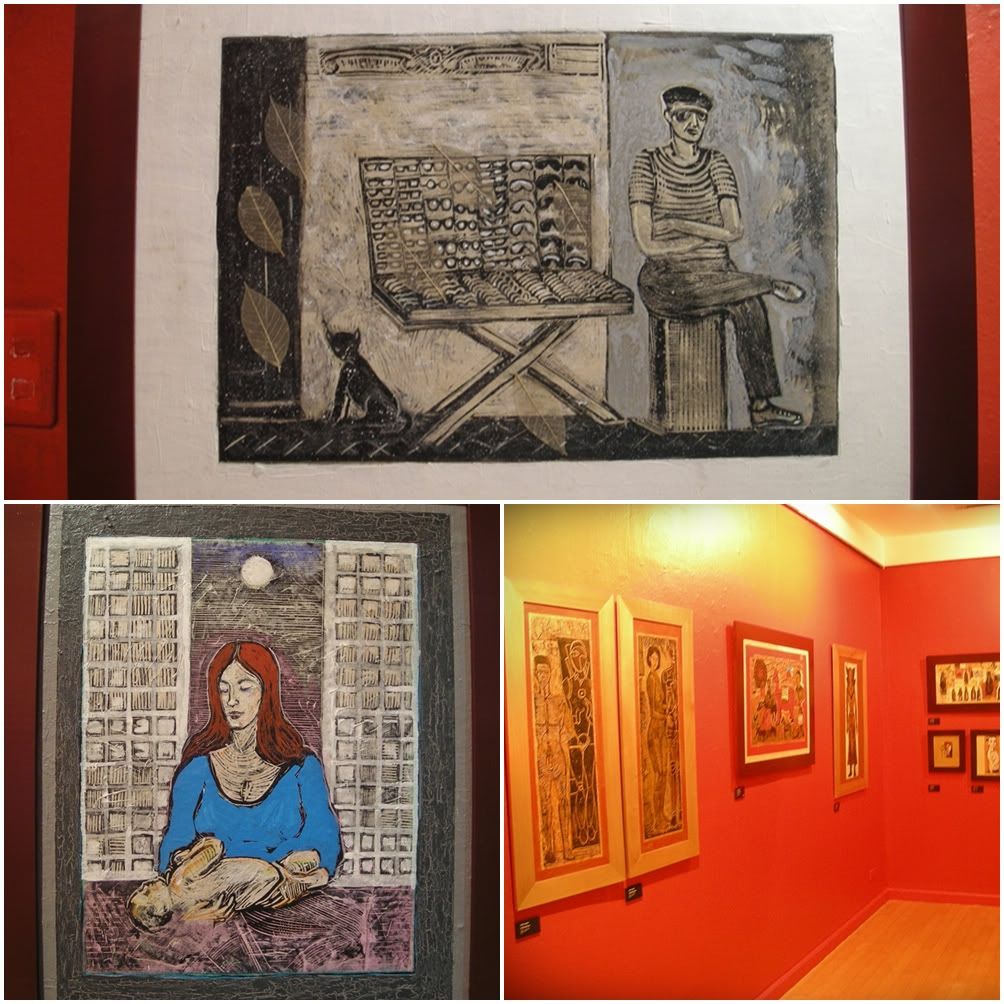 Zooming the prints, just imagine how physically challenging it is to make the image. The dry pointing is a serious craft.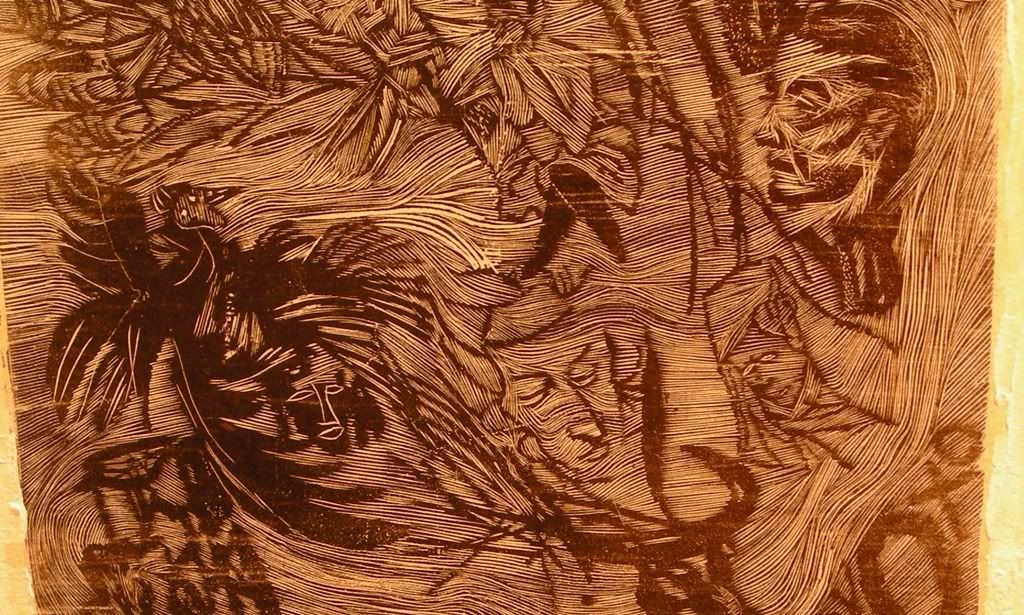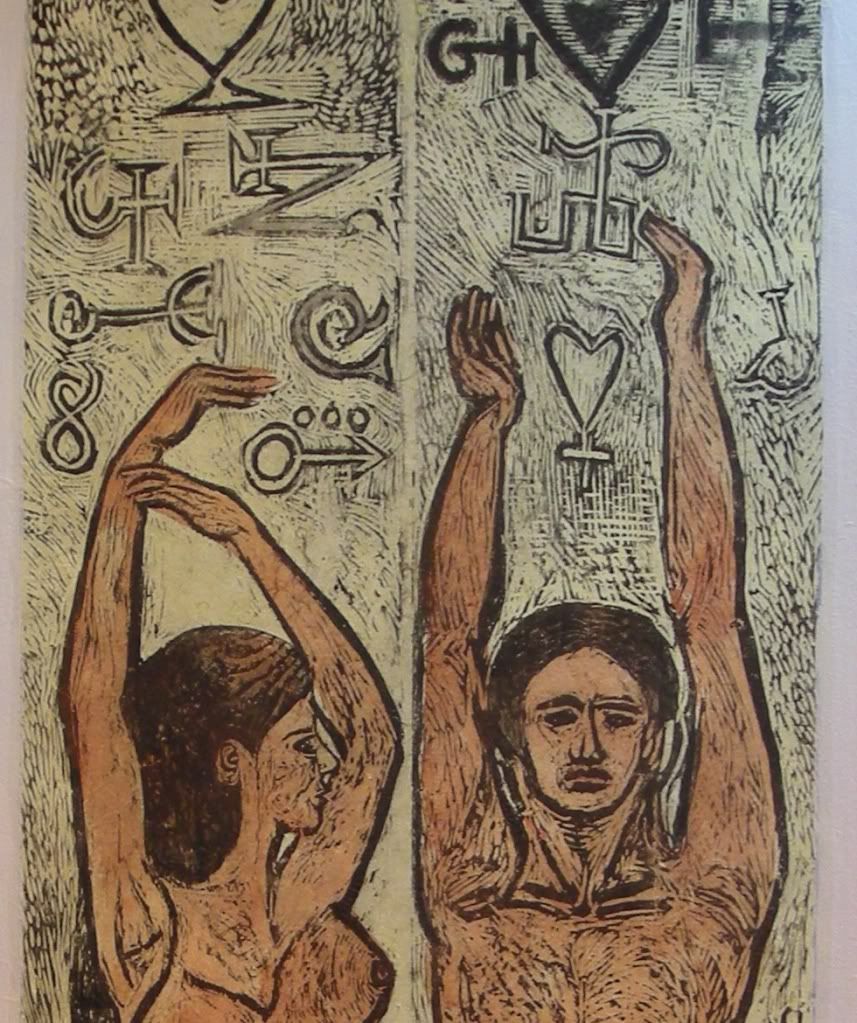 The artist also put a
list of helpful terms
in Print Making via his
website
. By the way, the exhibit will run until the 21st of August. See the pieces for yourselves. Really interesting.
*One day, I will also try my hands on Xylographs. :)