It took ages before Bal and I found a cab after the MADE 2011 event. Killing boredom, I played with my camera and the night lights.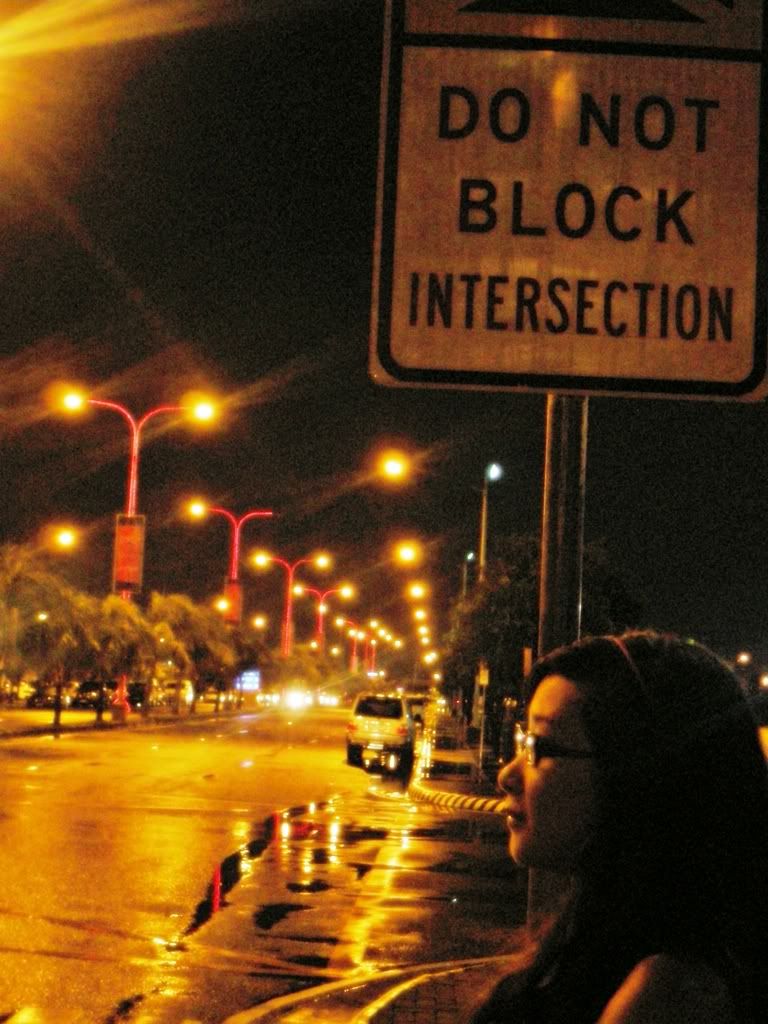 Balong and the intersection
Trying to capture Bal and chasing cars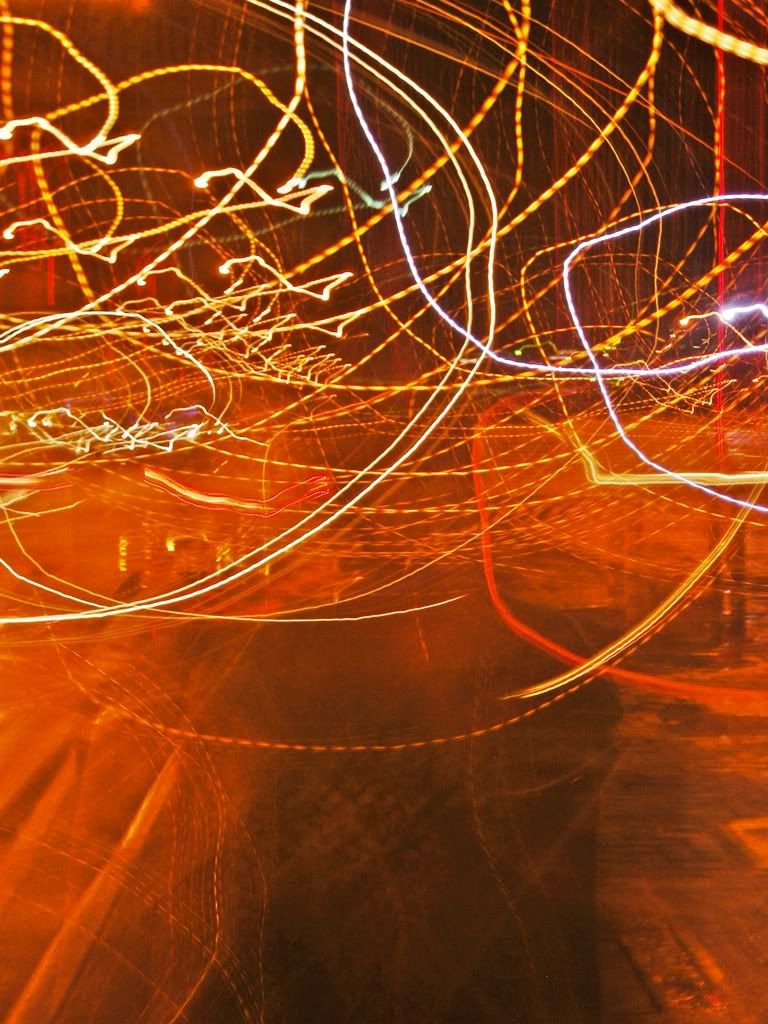 I am enlightened :P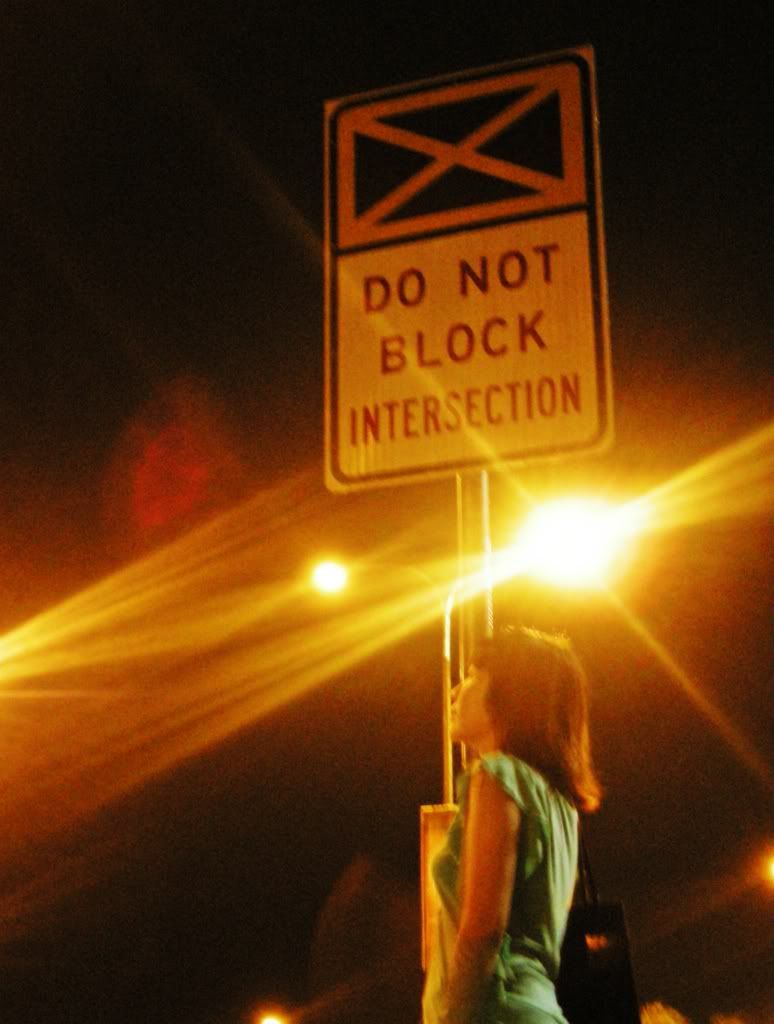 Not really blocking the intersection ;)
This is not taken from the Seaside Boulevard, but this composed my Saturday work.
Videographer duty at the Mental Math event (of course, free lecture while doing the coverage ;)).