Warning: This post contains Cloudnography (in my vocabulary anyway hahah). The weekend that was.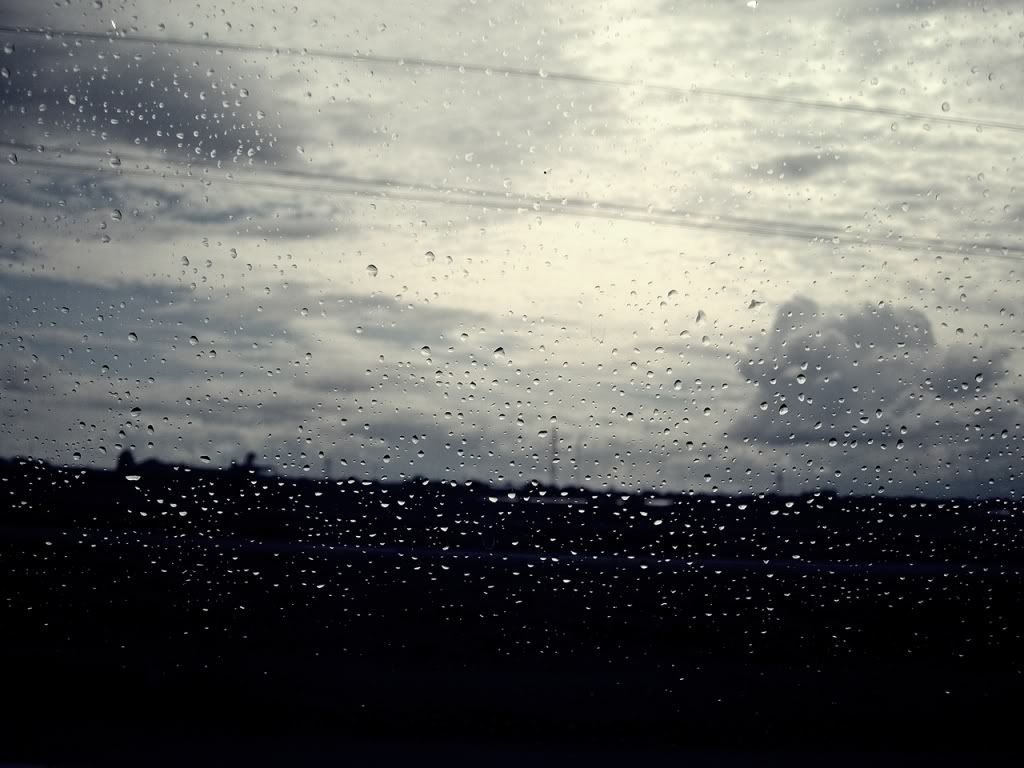 There was a typhoon during our trip up north.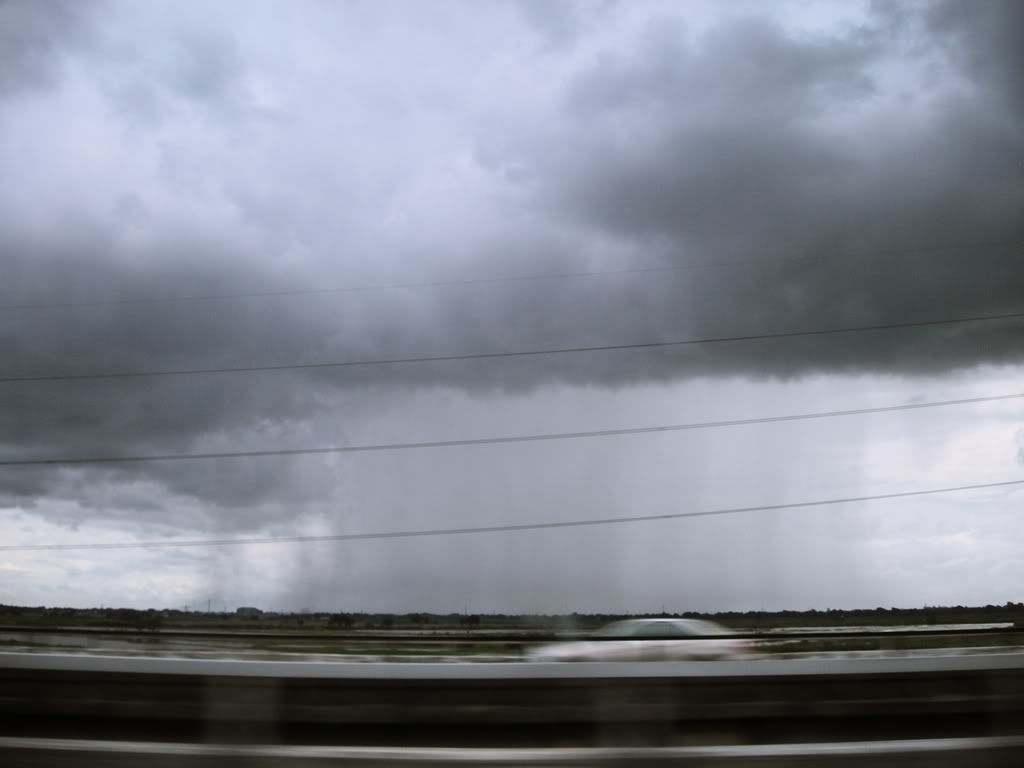 Heavy downpour at the left side of the road.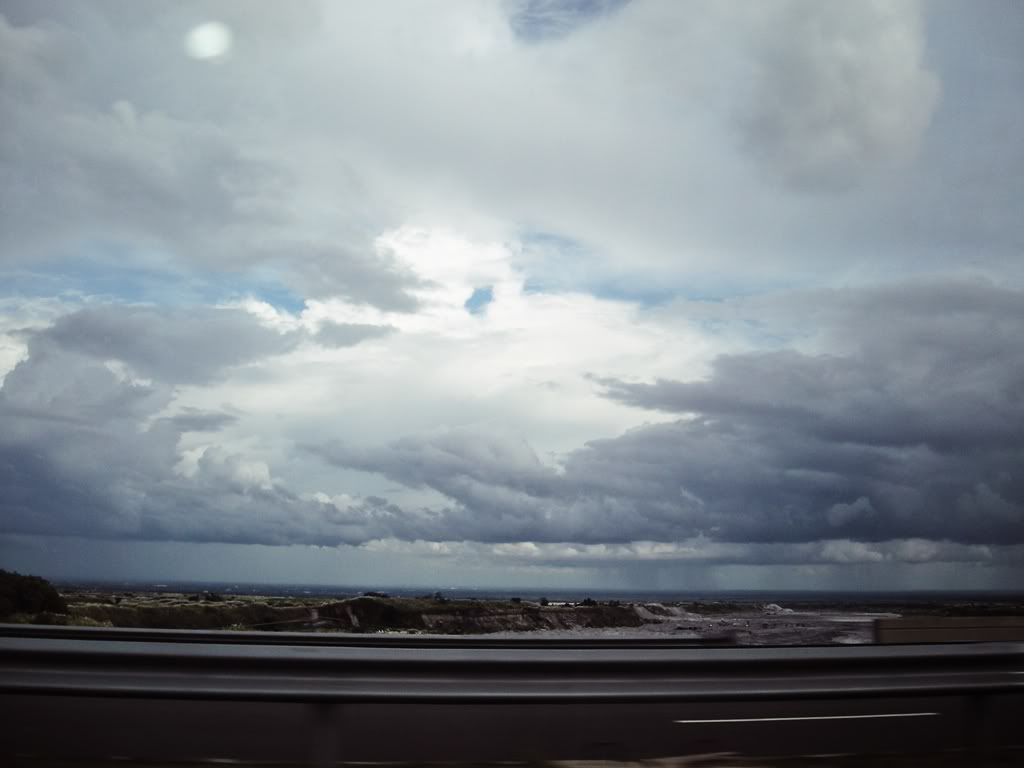 But still a little sunny on the other side.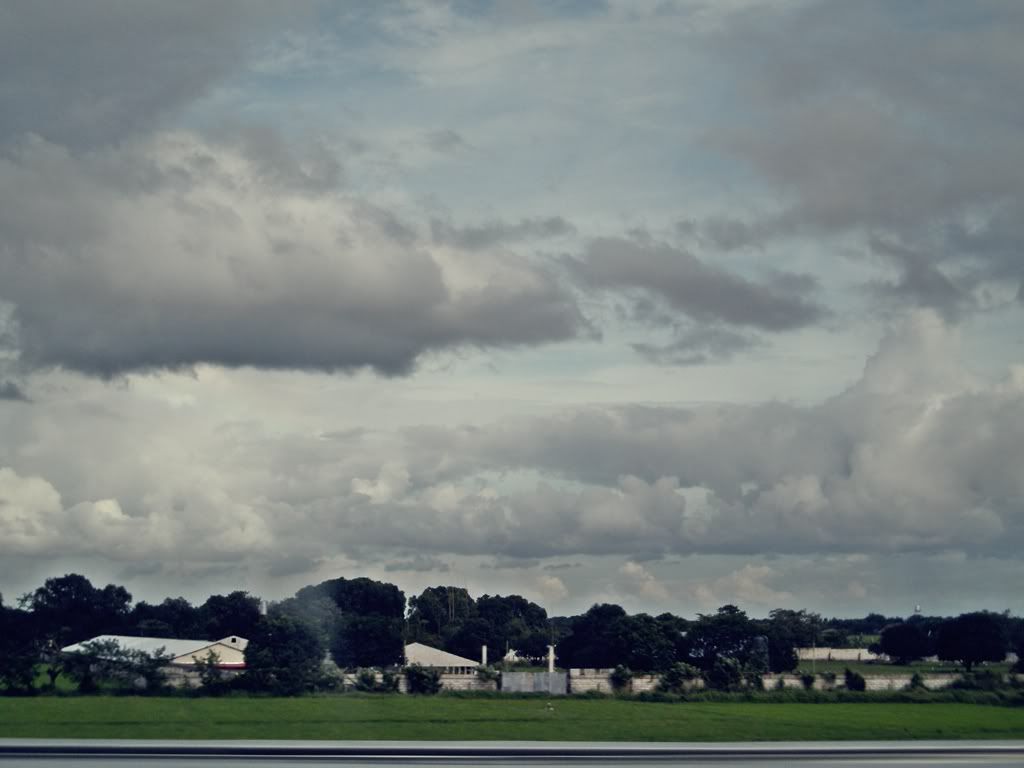 How near those clouds to those houses!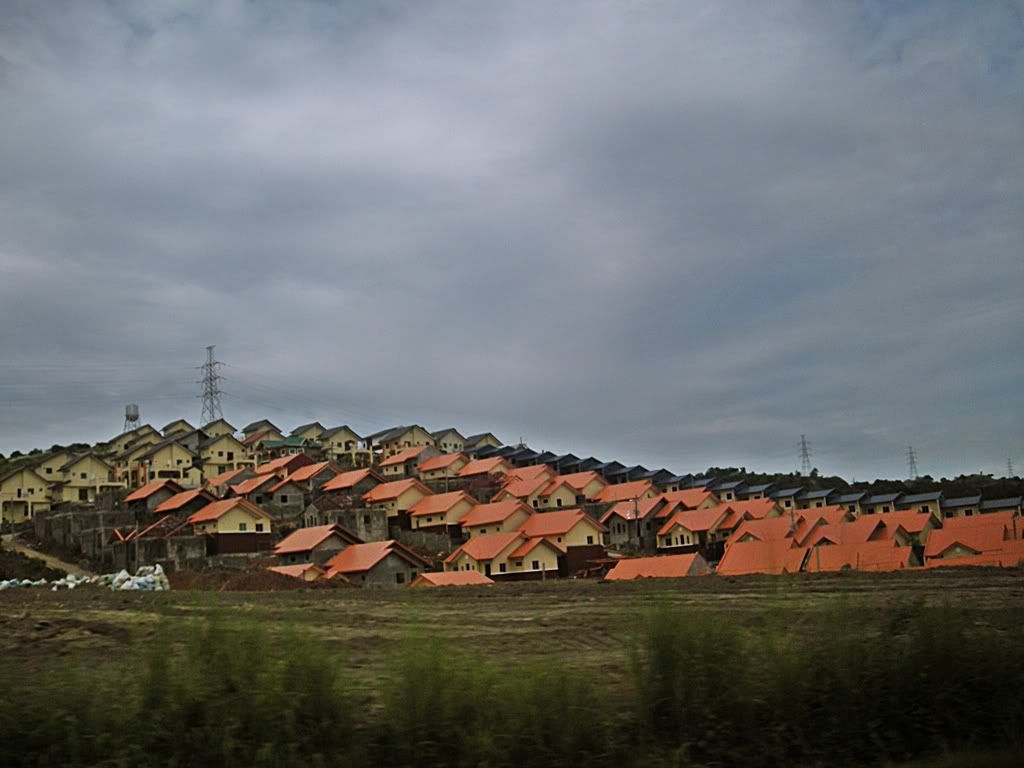 This village looks like Cityville! :P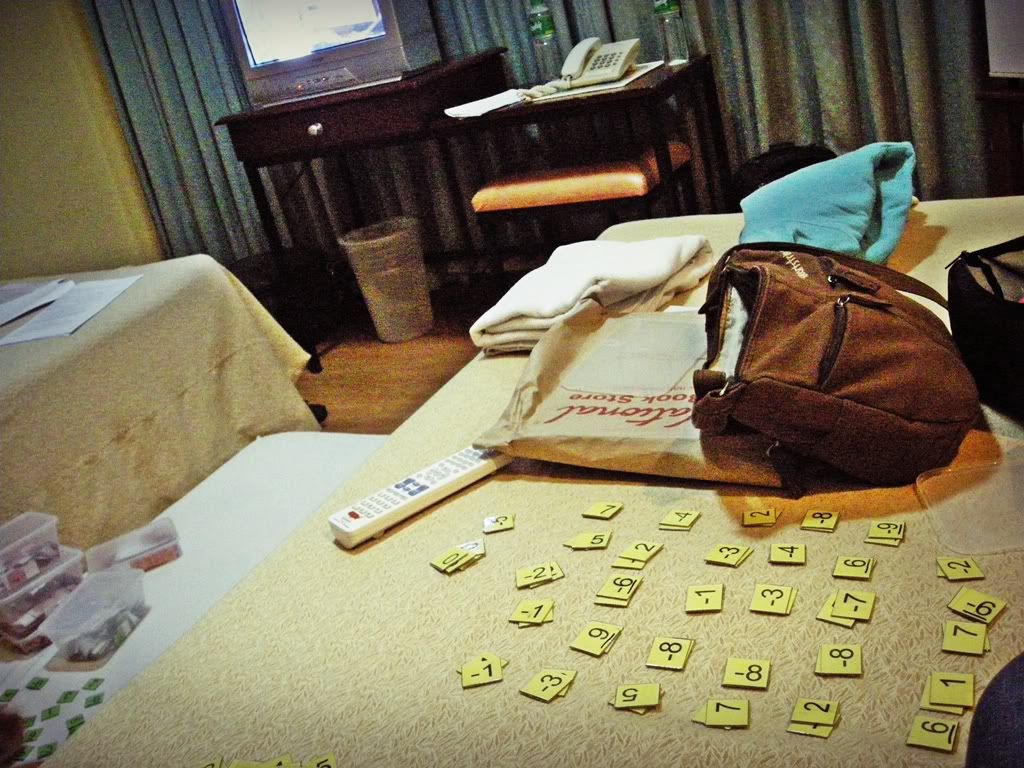 Doing some math stuff in the hotel room. My boss told me she wouldn't let me
have dinner if i couldn't solve it. The problem was to find the sole sum of all the positive and negative numbers, no tallying and noting allowed. Nosebleed!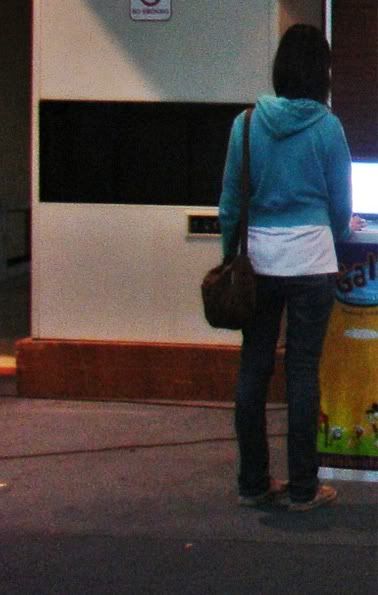 Hovering at something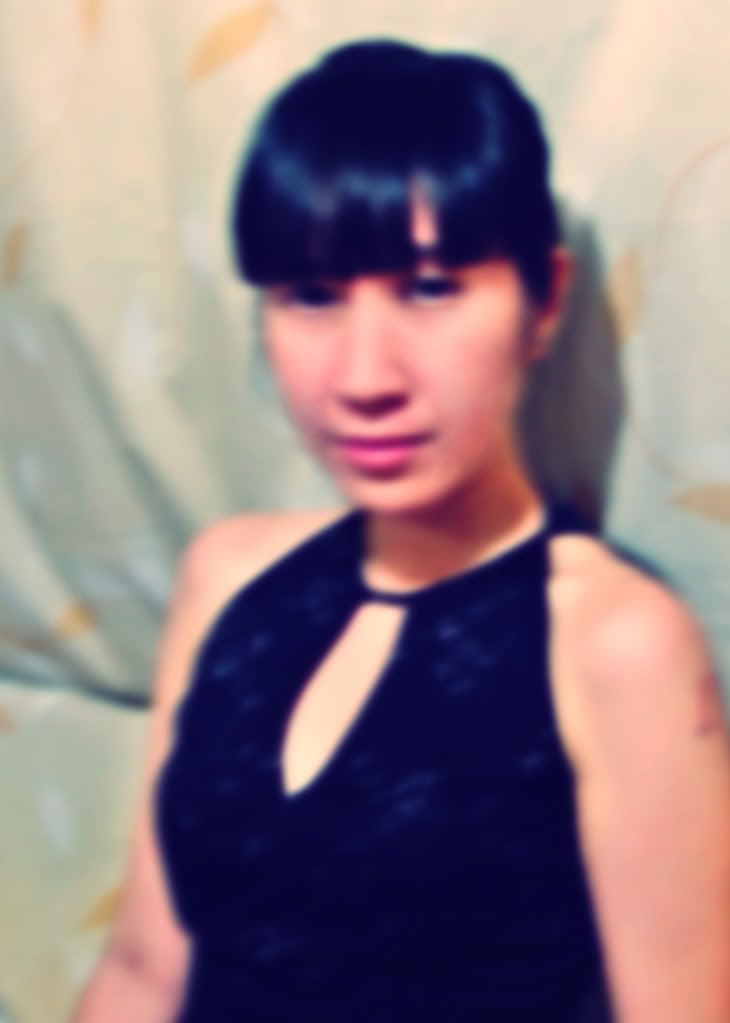 When your assignment is to do the photo and video coverage of an event, expect that you won't
have any photo on the duration at all. It's always a surprise to find few weird shots and blurs taken by
other people, hahah. Just when i thought i was the only one to call the shots, huh.