Sorting boxes, letters, postcards, art invites, old photos and various cards.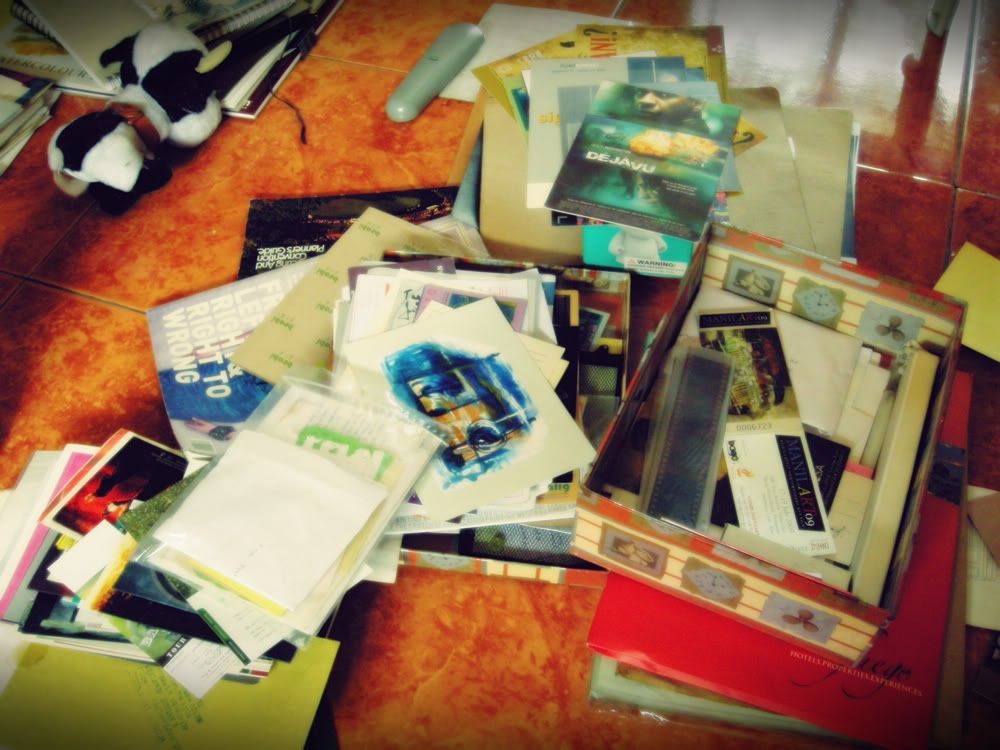 I found out i have a little painting by Froi that he gave when we were classmates in a minor subject during college.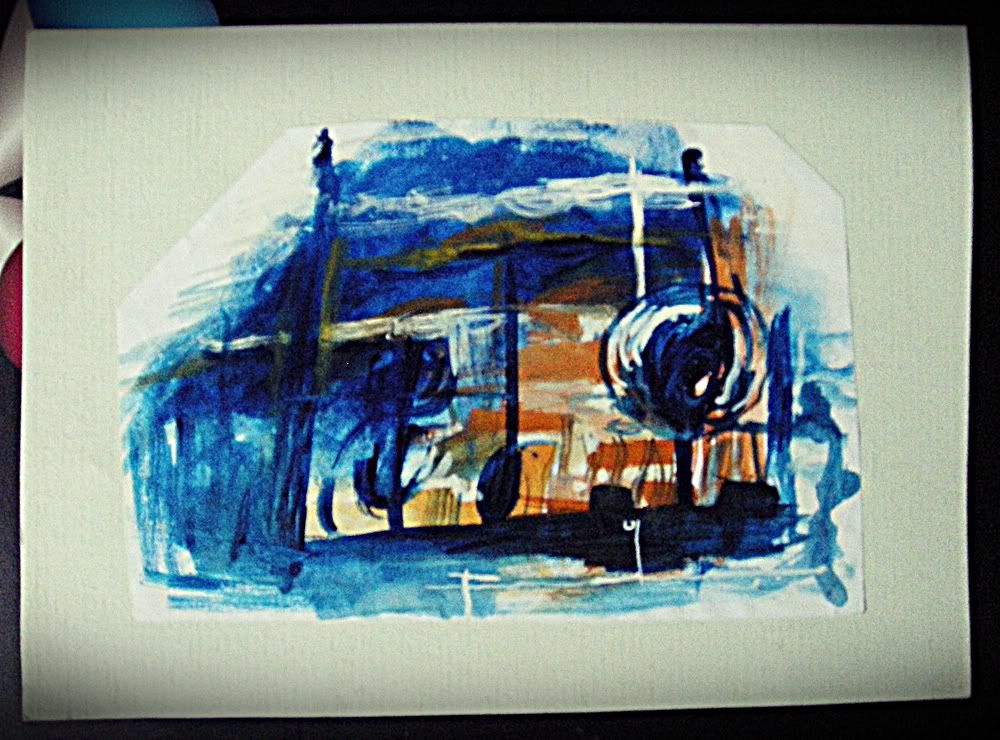 I bet this is highly valued now, heheh.
Back to the boxes, I found these cute old photographs, too:
Mom in her 20s is a carbon copy of my sister Googs. :)
Meanwhile, at the other side of the room...
Hah! The box inspector neglected his duty and fell asleep .