Amused! What a 6am cloud this is. So puffy than ever.
Meanwhile, these are few snaps i got from this week's lone walks .. .
Mang Oca's take of Van Gogh at Crucible, Megamall :)
"Signos"
at Art Center, Megamall
Here is Don Dalmacio's Forget
Mark Salvatus' Farmville
Melvin Pimentel's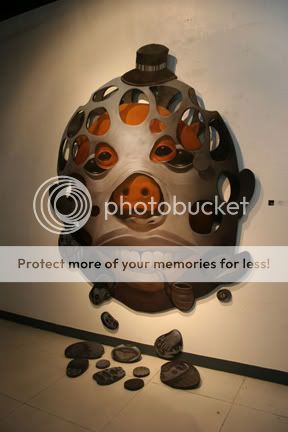 And many more if you took a 4th floor route next time you hang out at Mega.
Of course, this is my fave piece from Ryan Rubio's "Silence" exhibit at Avellana Art Gallery.
Meet
"Dancing Maria"
and trust me, she can really sway those steel hips.
(Above)
"Tagak"
; (Below)

"Noontime"

Series