Exhibit by Mariano Ching at Slab, simultaneously with Gary and Poklong's two-man show at Silverlens and Dexter Fernandez solo show at 20 square.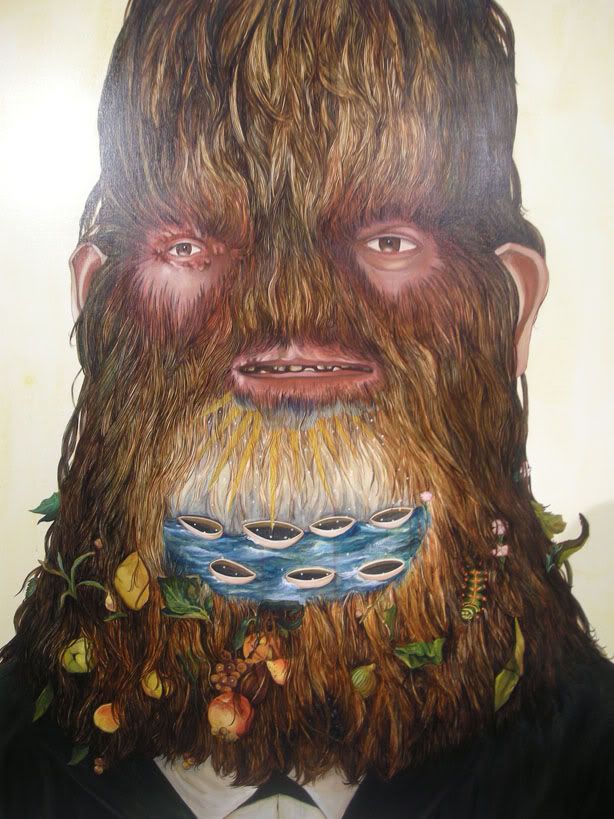 I was so stunned seeing Mariano Ching's recent works. I couldn't even speak and had the whole evening staring at every piece (this usually happens to me when i get mesmerized by awesome art pieces).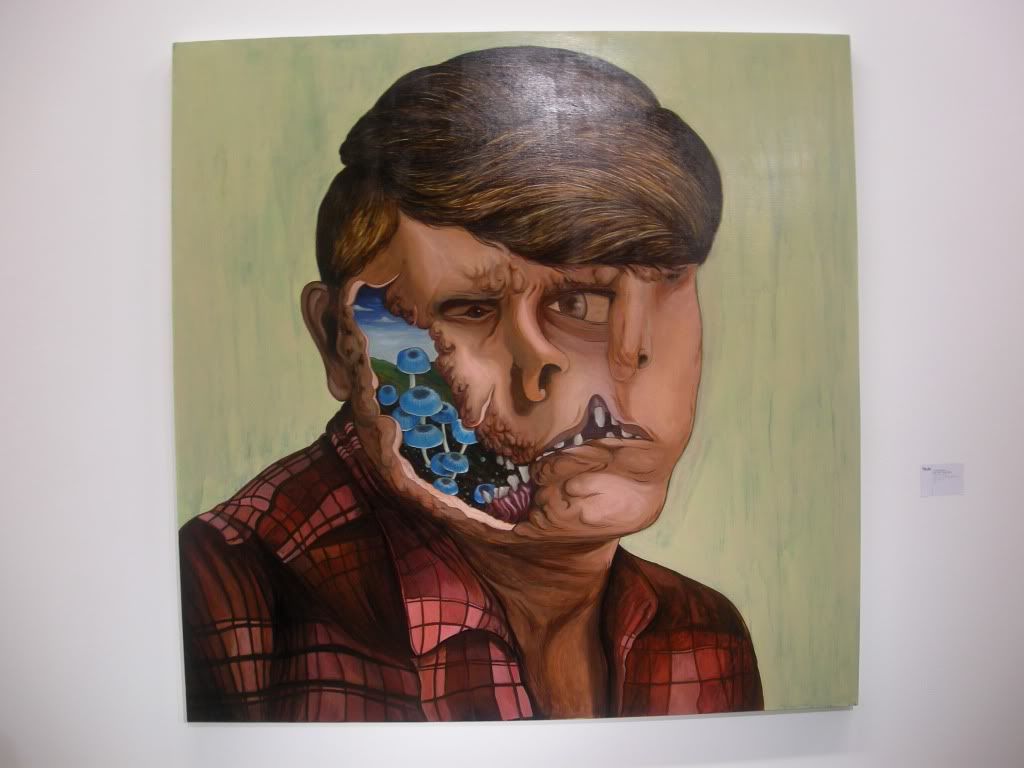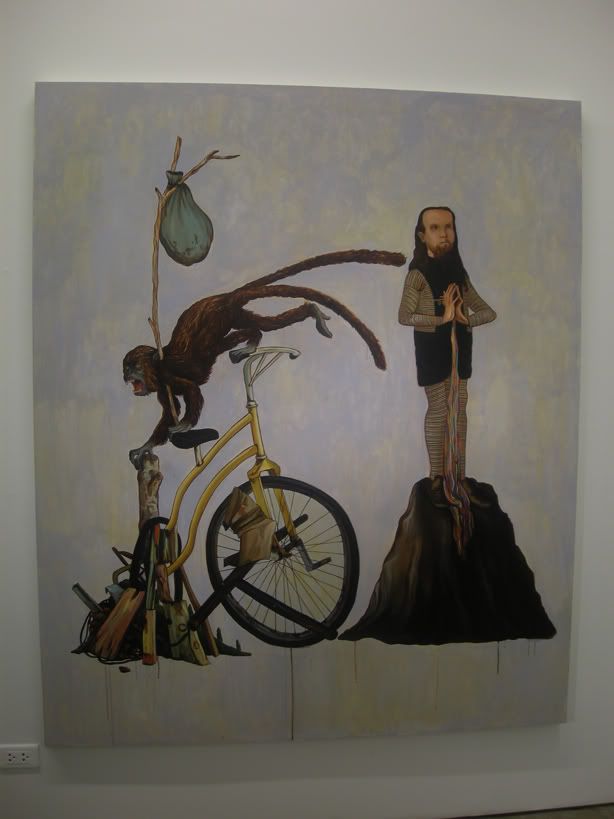 Each painting is a portrait of human-like beings, whose faces have a world of their own. The subjects tackle dreamscapes, unnatural appendages and distorted features. However strange they may appear, the portraits are not dark or frightening. True to its
title, Mariano Ching's works have a positive vibe. The subjects inhale curiosity and exhale laughter. In their faces, subjects are looking on the bright side of things.
And yes, i learned something new: Pyrography. Not afraid to venture in another medium, Ching used wood to convey subject in a non-conventional manner.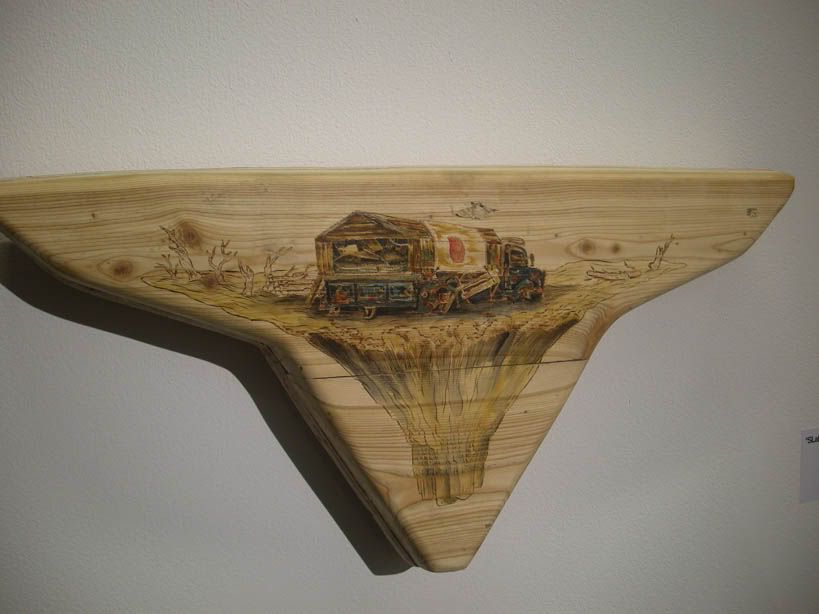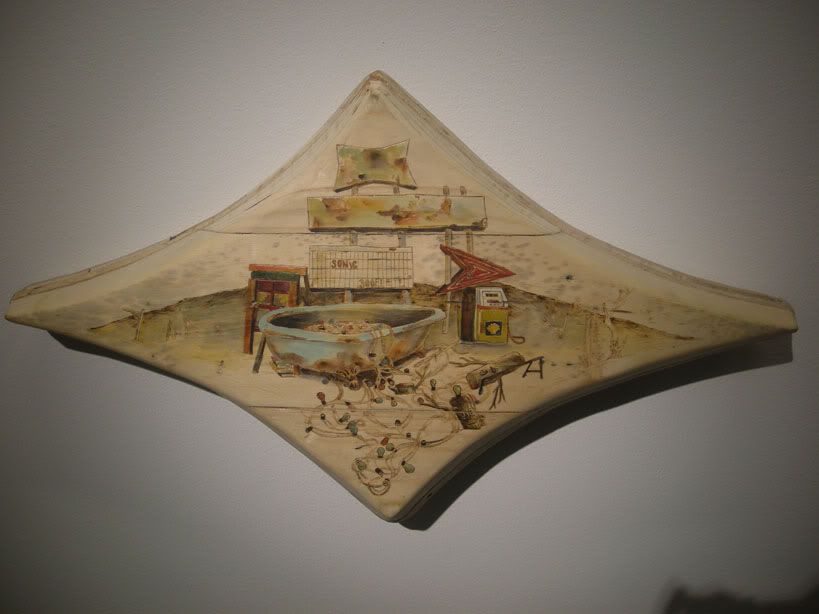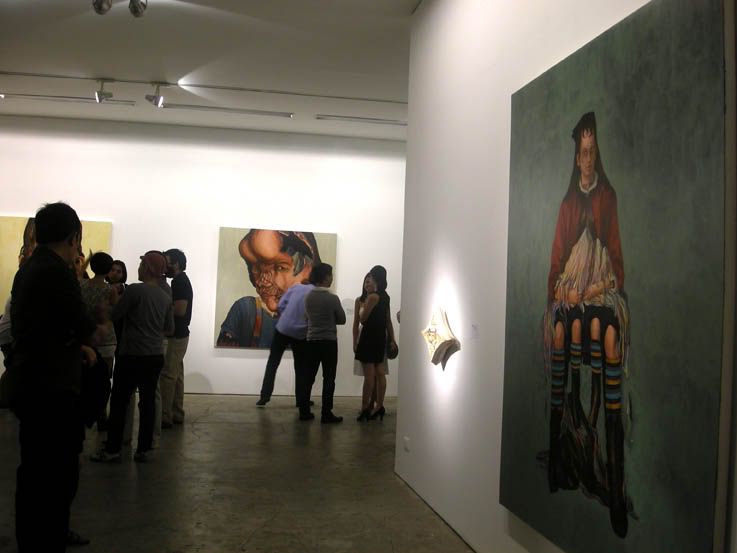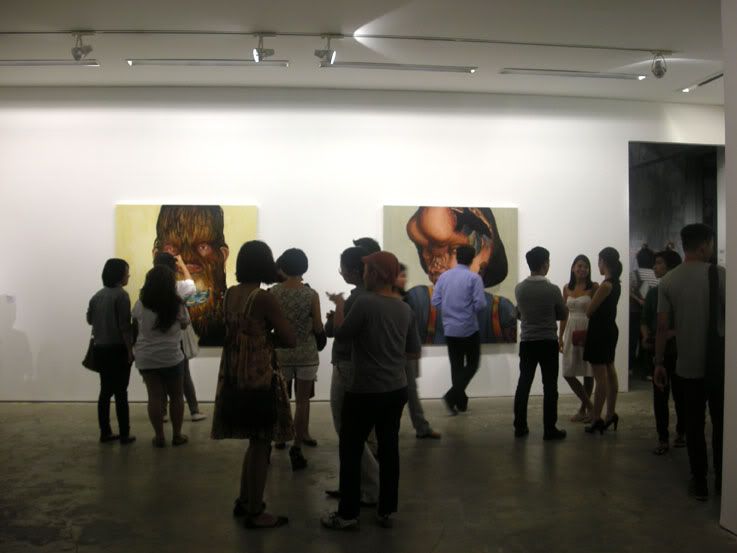 Meanwhile, at 20 Square, Dex Fernandez awed us in yet another set of nerve-wracking pieces.
The tattoos are so intricate and detailed!
Silverlens Gallery is located at 2/F YMC Bldg. II, 2320 Pasong Tamo Ext., Makati. Gallery hours are Monday to Friday 10AM–7PM and Saturdays 1–6PM.