Mark Andy Garcia held his 4th Solo Exhibition at Blanc Compound last 12th of February.
"Acceptance is the last stage of grief. In For Dear Life, Mark Andy Garcia shares the most recent pages from his visual diary. The images reflect his mental and emotional state several years after personal tragedies overwhelmed him, the foremost of which was the death of his father...
Garcia's sketches are a revelation. They possess a kind of luminous straightforwardness not usually found in his heavily layered oil paintings. Drawn in an unpremeditated manner, these works on paper were created with whatever was available at that instant, at the precise moment of thought."
—ll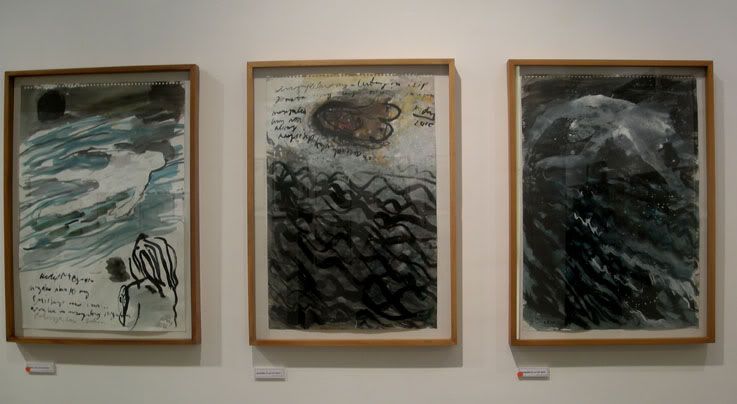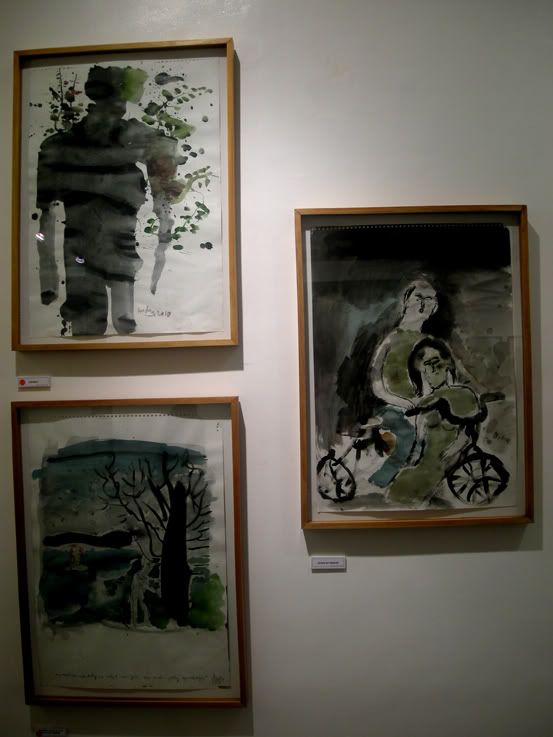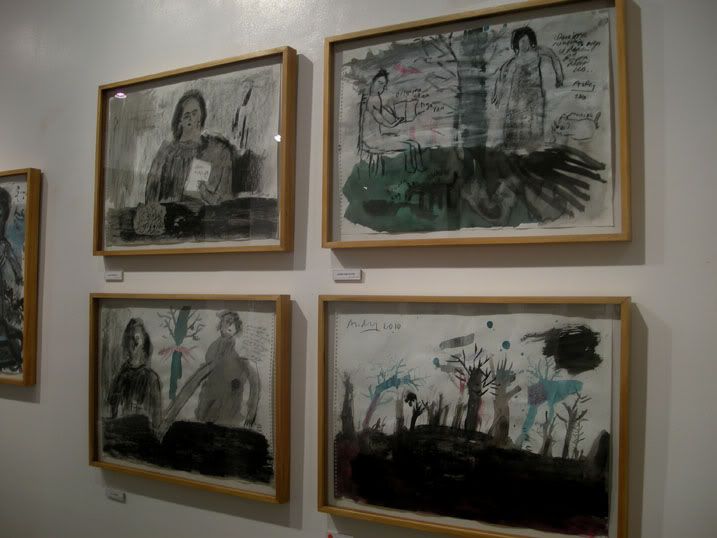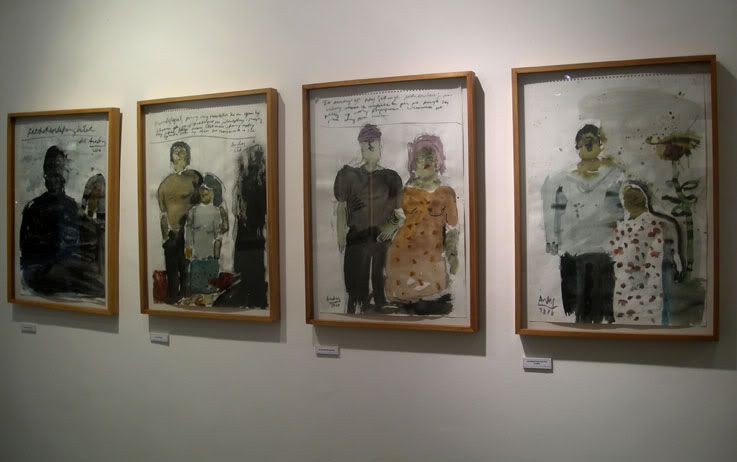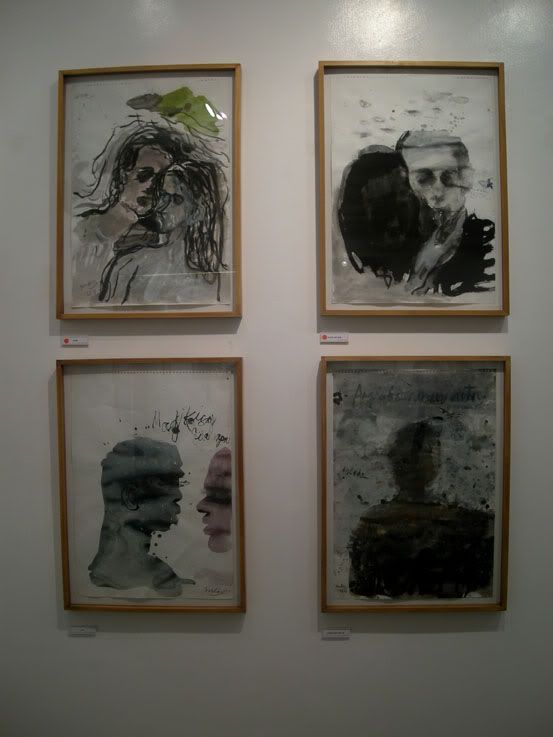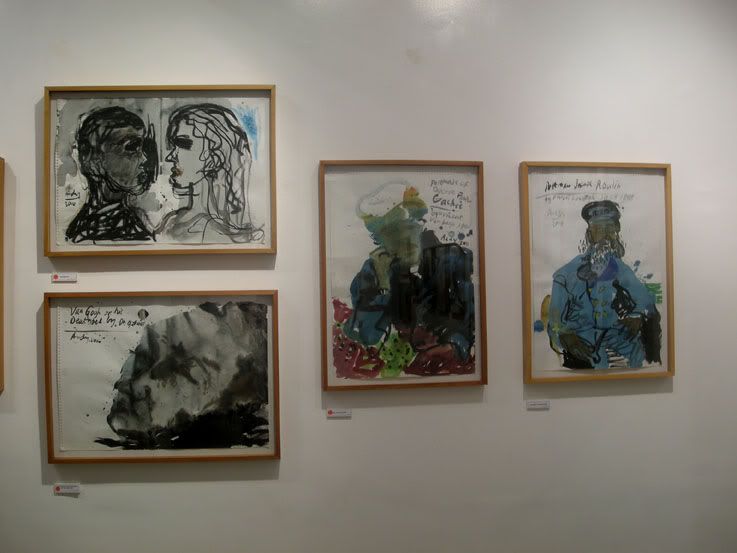 (left: the artist in brown shirt)
*click photo to enlarge