Roberto Chabet remains to be one of my most favorite Filipino artists of all time. I'm always a fan of his collages. I'm fascinated at how he does balance even in the most seemingly impossible spaces of a whole piece. I read a quote somewhere that his artworks are "creatures of his memory". I admire his being prolific as an artist - fecund in many medium.
I already missed
Ziggurat
so I made sure to make a short stop at Galleria Duemila for his
Works on Paper
.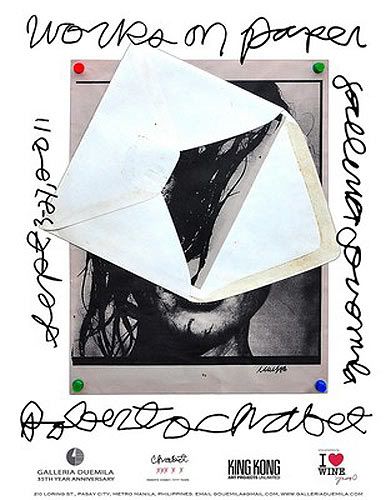 For this exhibit, Chabet used
Lauren Hutton
's head as the
base
of his collages. It's really interesting how he worked on one photo to produce so different iterations. Like solving a science problem, he found various ways to represent it by a drawing or adding mundane objects. Who knows what each object means to the artist ~ it may be something he had read years ago, an envelope he opened or some tiny inkling of his history. The process seems like a manner of testing how an artist hauls down boundaries that frames his limitations. These works reminded me of Kurt Schwitters' style in
For Kate
and
The Holy Night
. Here are few snaps of featured works on display.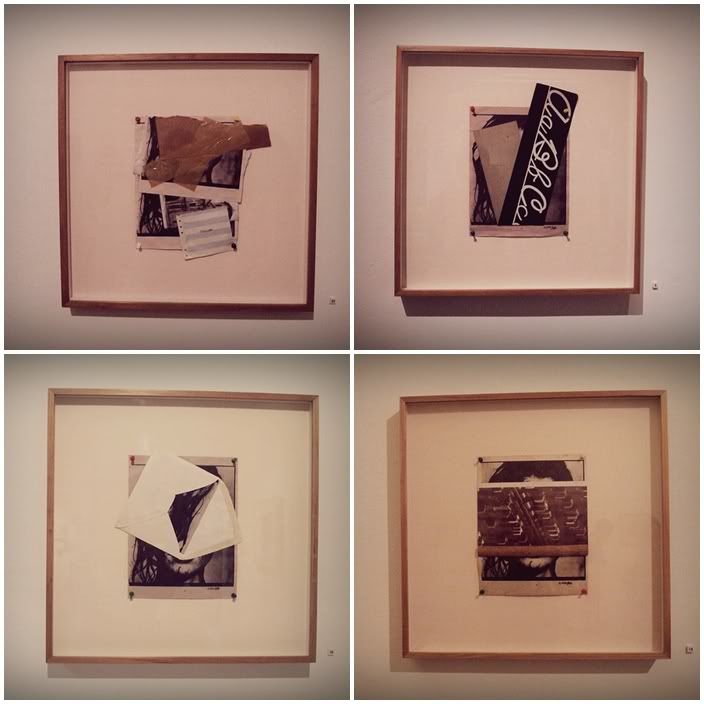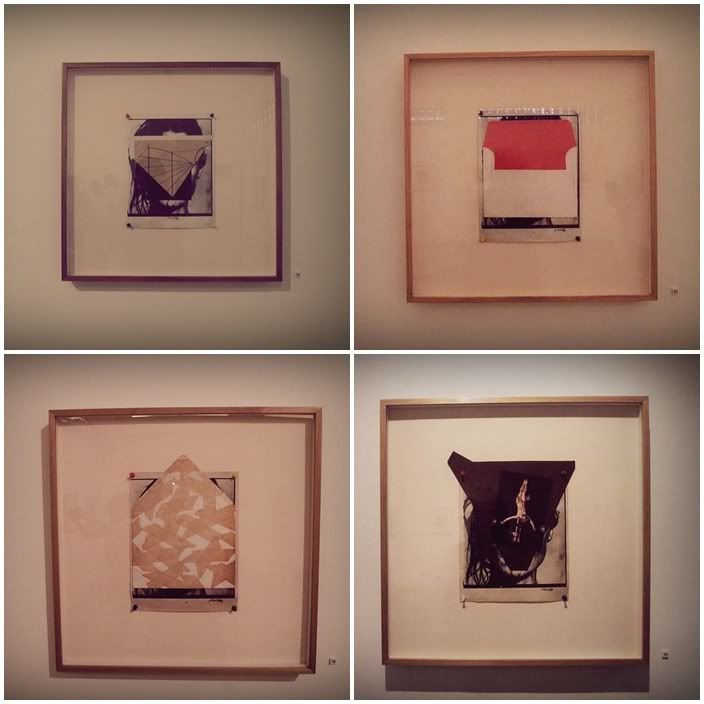 Exhibit runs until the 27th of Septembre.