This week's weather is precarious. It will rain and heat up in a day. But i'm still daring to anticipate some blue skies over the Lenten season. I'd like to visit few places.
4am sketch the other morning whilst the heavy downpour.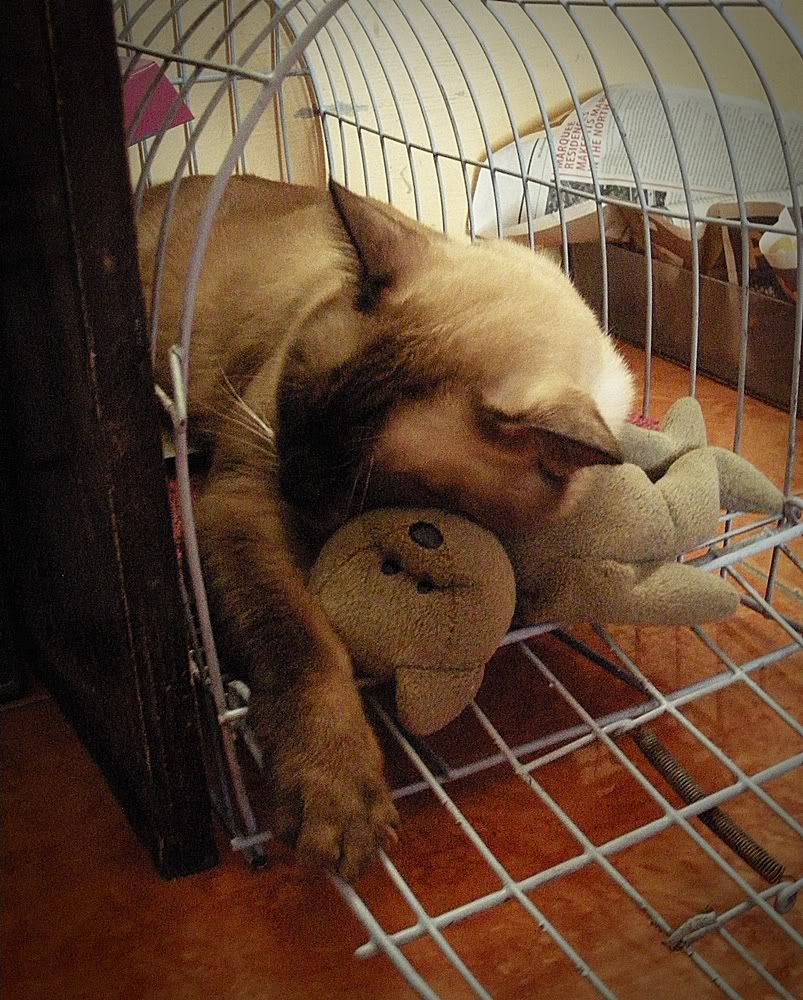 In this kind of weather, the mafia cat sleeps zealously.
Notice how he possessively done-up Vimbim for his pillow.