I finally finished
J.M.W. Turner (1775-1851) The World of Light and Color
. This is one of those books with chapters that i love to digest thoroughly. I've learned so much and i'll be keeping this as constant reference for future projects.
I like Turner's
Rain, Steam and Speed - The Great Western Railway
(1844, oil on canvas, London, The National Gallery). Probably because I was struck by how vivid the impression of rapid motion in the observational movement going on from top to bottom of the painting. The speed of how the observer perceives the flow of colour and the motion itself are a reality experience. His ability to interpret the structures either not at all or only in part is really interesting. This does not mean that the painting is incomplete, merely that it leaves the interpretation of the elements almost completely to the observer. It was not the shape of things nor the painting's composition but the character of motion that gives the impulses and directional force that makes the audience form his own view of this world.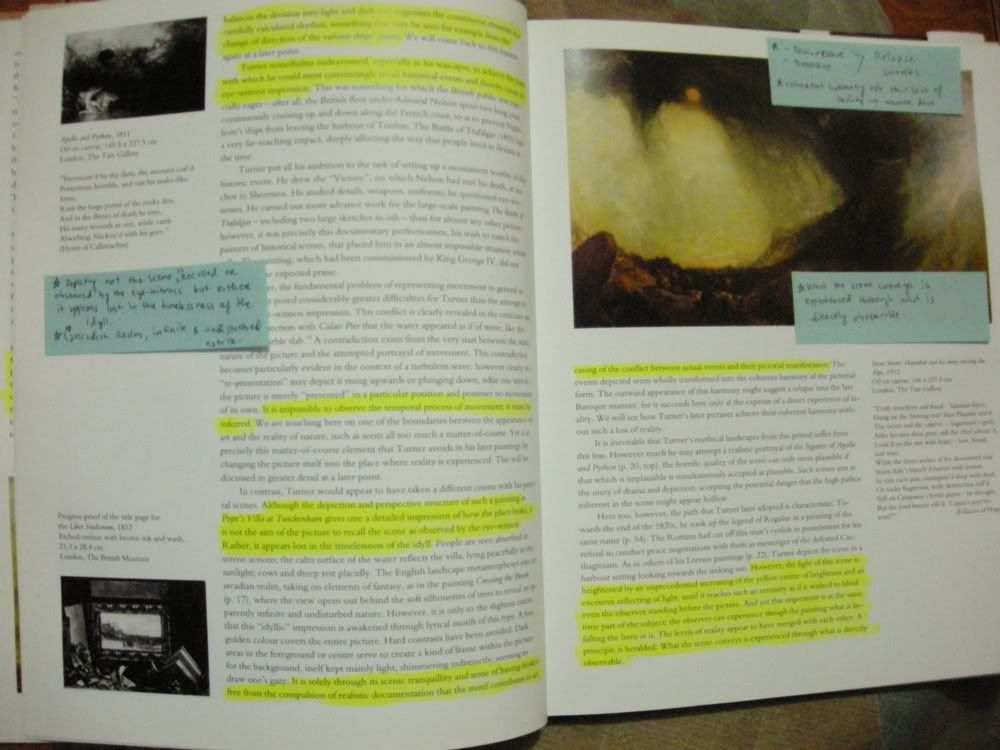 Upon finishing the book, I realized that I made so much notes per chapter. :)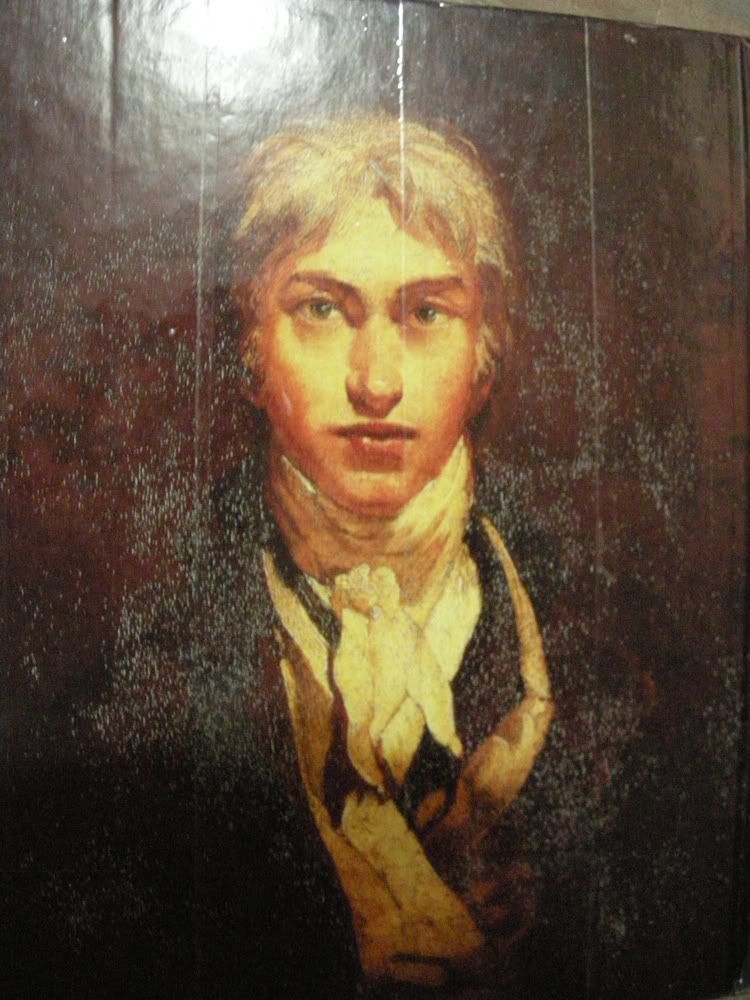 Self-portrait, 1799
Oil on canvas, London, The Tate Gallery
"Colour does not merely depict colour. Colour is colour. Wherever colour can appear in pictorial form in accordance with its own laws of manifestation, there it reveals its nature as reality." ~ Turner, Michael Bockemühl